Turning Streets into Play Spaces
A short animation that captures the spirit of Open Streets Omaha.
Brand Visuals
Each letter has personality, but they huddle together as one, representing the bringing together of community that OpenStreets aims to foster. The looping animation of the logo embodies the movement and liveliness of people attending the events, while bright, saturated colors add to the boisterous feel. Little bean-shaped characters illustrating the different activities add a bit of fun.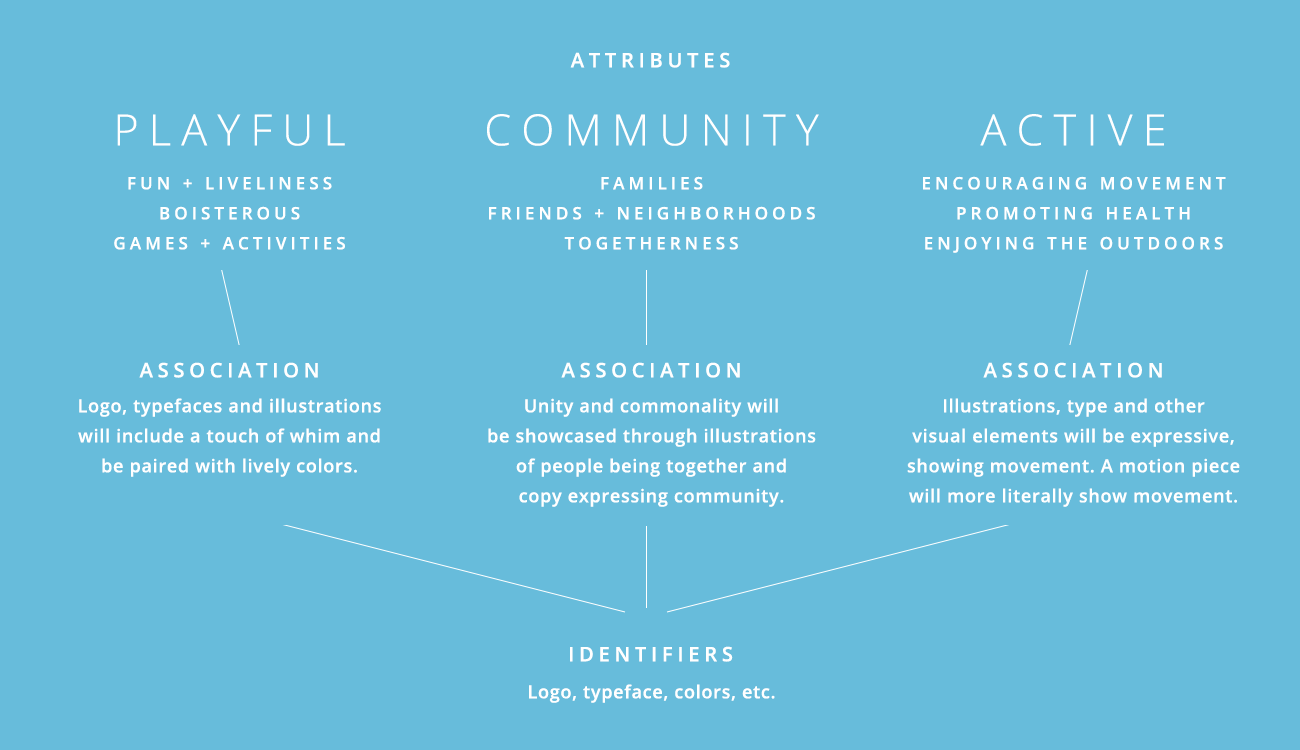 Brand Attributes
While there is meaning behind the brand identifiers, such as the logo, it's not always clear until over time certain associations are made with that logo. We create a straightforward plan to accomplish this.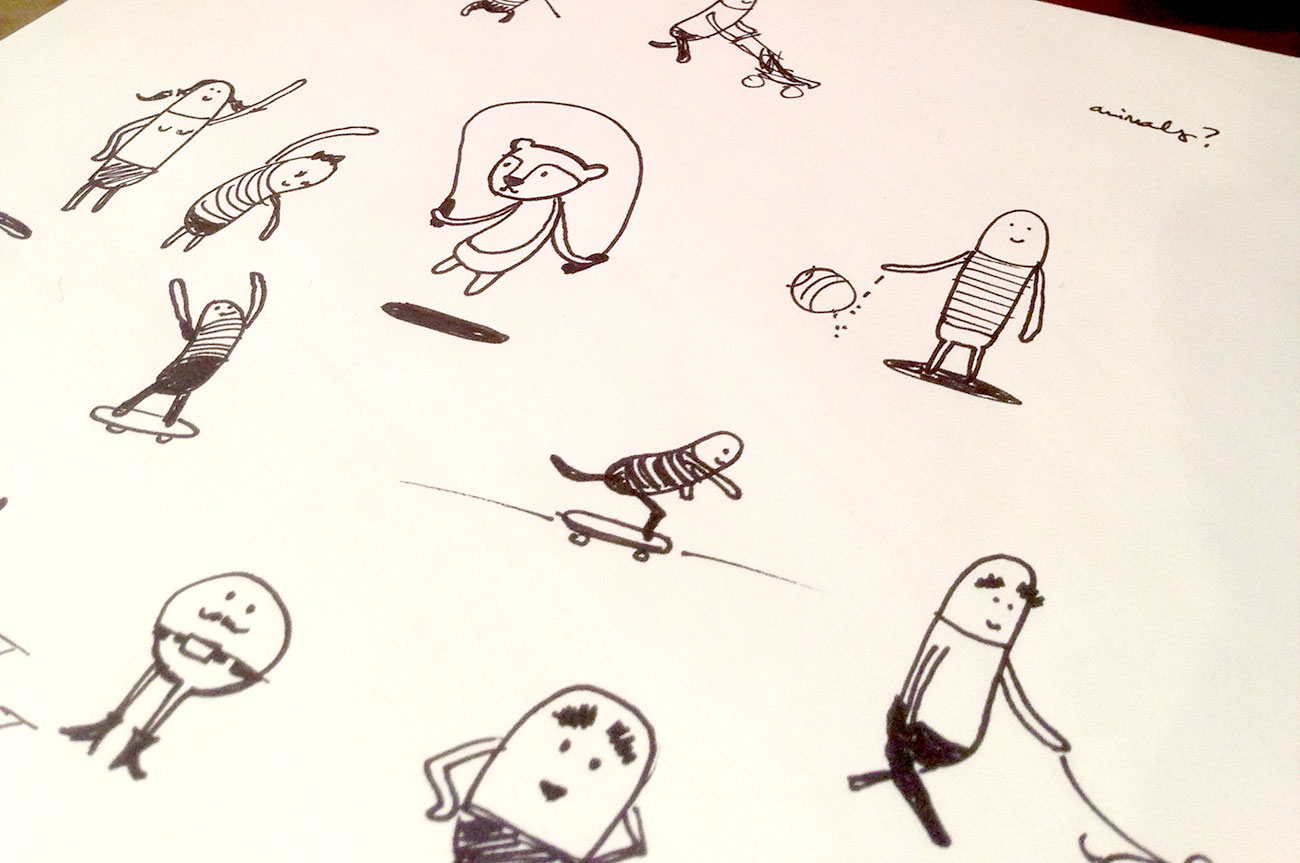 Character Exploration
The start of the illustrations of the Open Streets Ambassadors.
Brand Visualization
Mockups of where we may see the logo and branding to give it context.
Website
One Page of everything you need to know – an overview of events, dates and sponsors.
OpenStreetsOmaha.org
Social Media Content
When a newsworthy photo was posted, such as the press conference with the Mayor and Omaha Play Streets Director, we added some bean characters to ensure the photos got shared more than usual.
Spreading the Message
We worked with Live Well Omaha and Blue Cross and Blue Shield to create different ads, banners and more.