Over an 18 month period we got to work alongside the Dundee Merchants and others to help create a brand that represents the area.
More details on the Dundee website »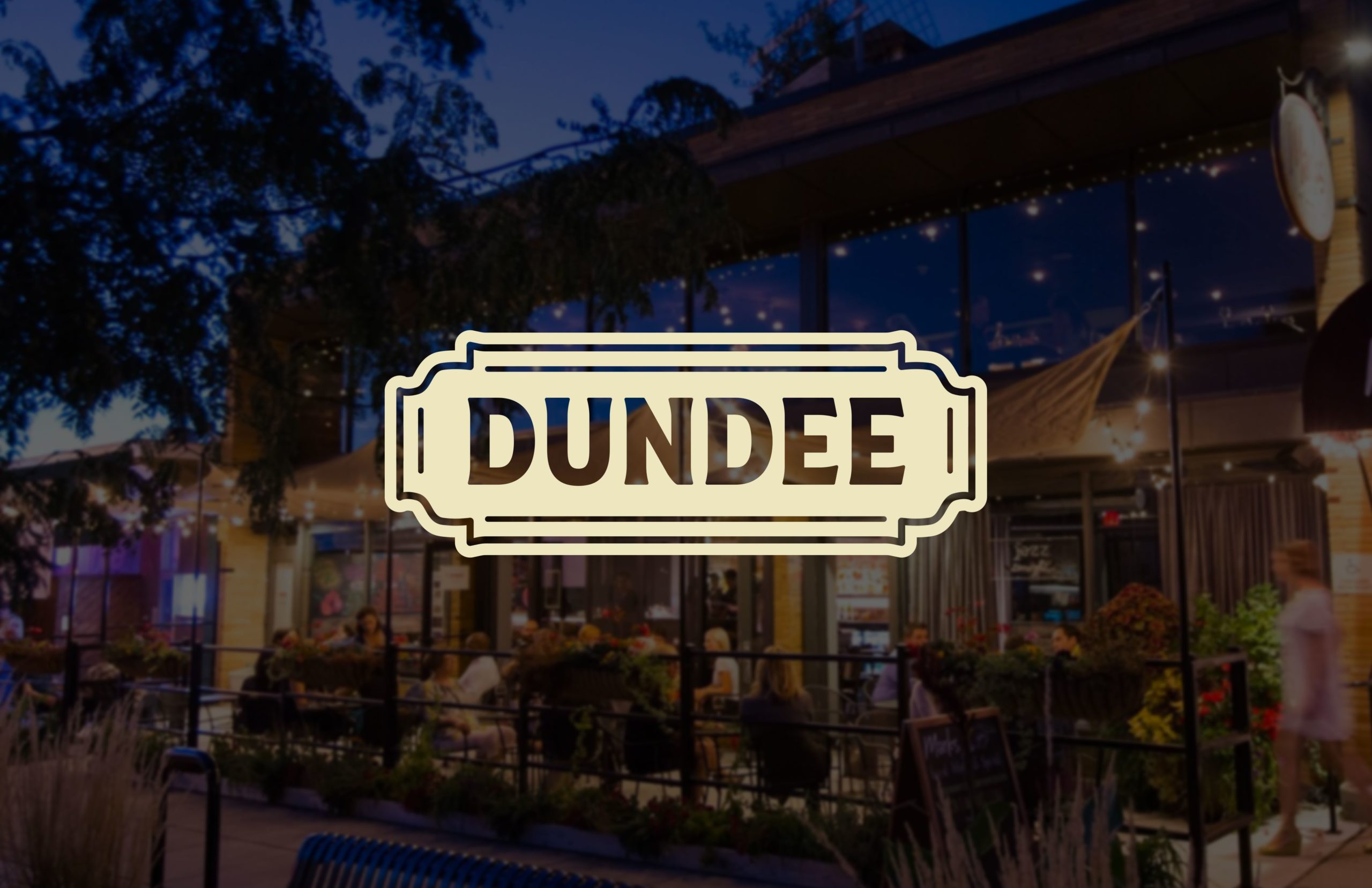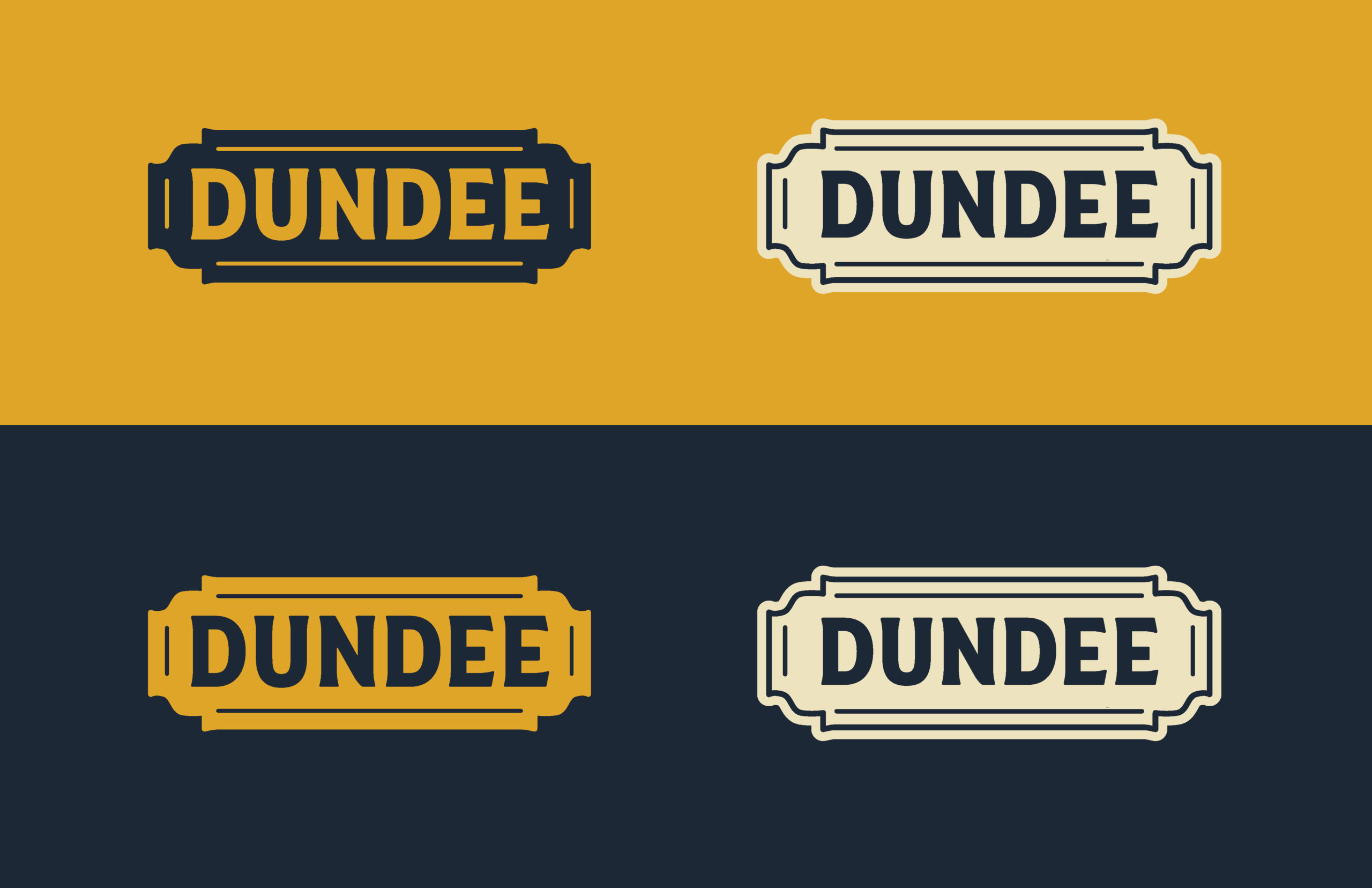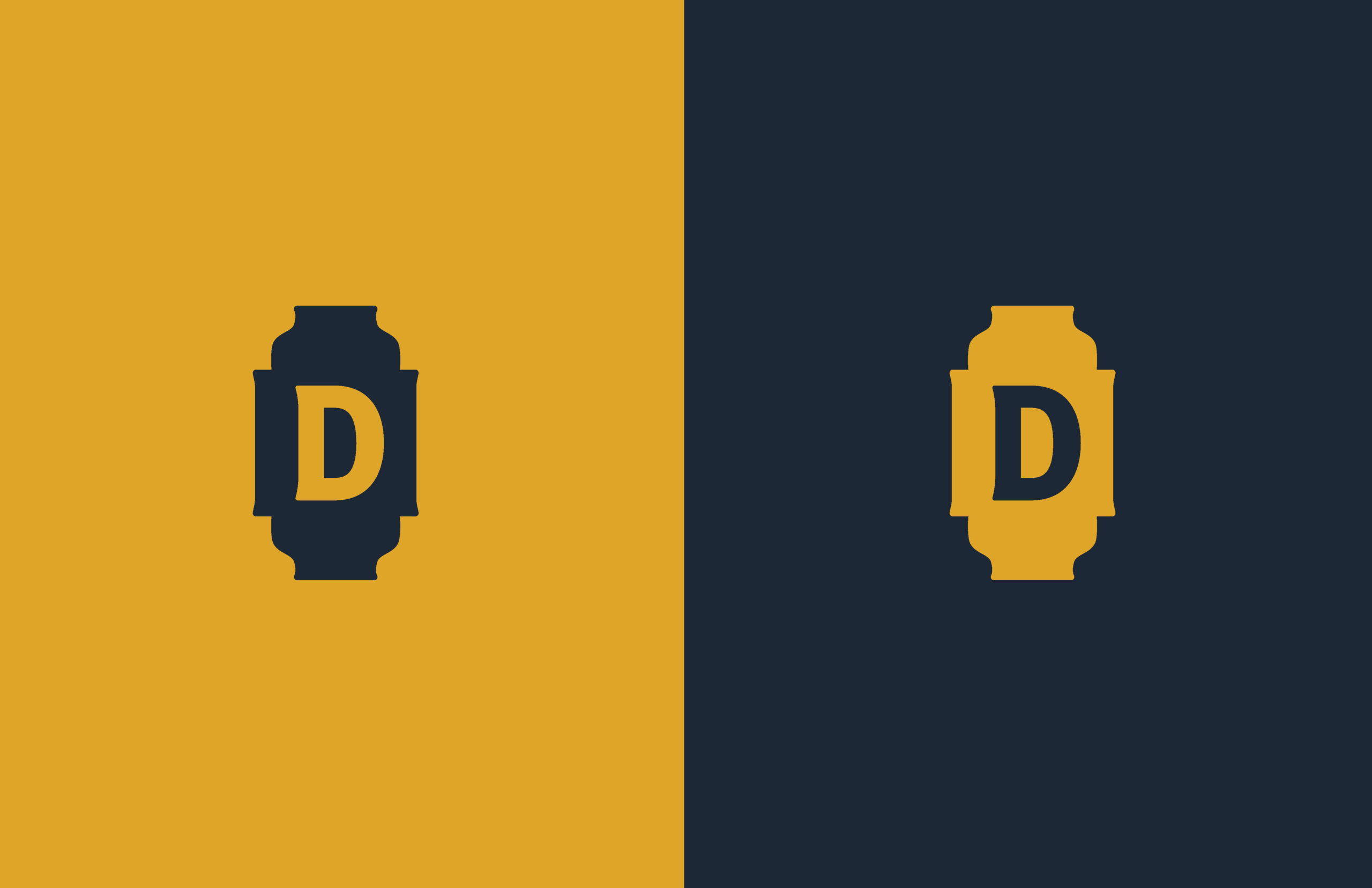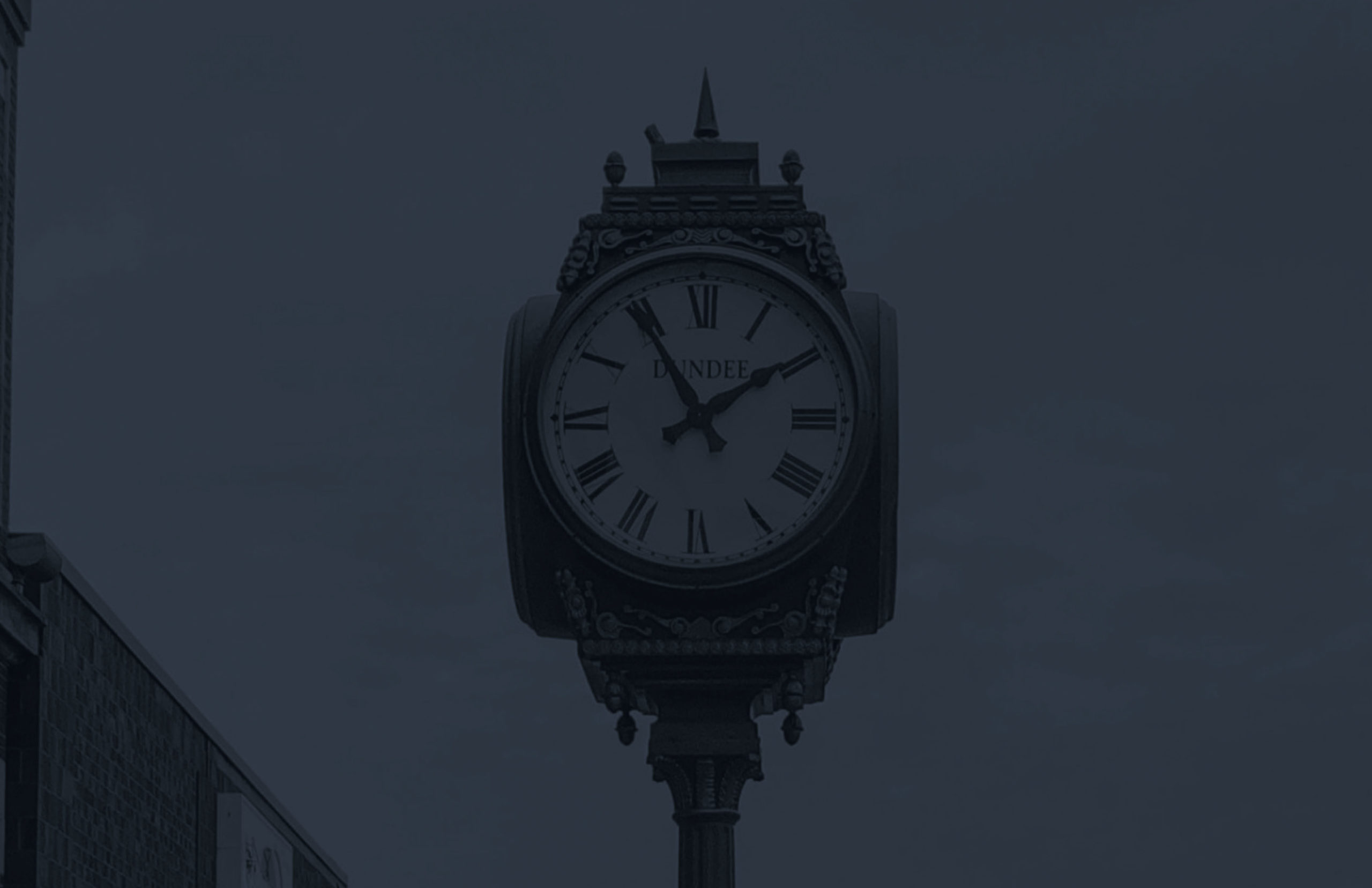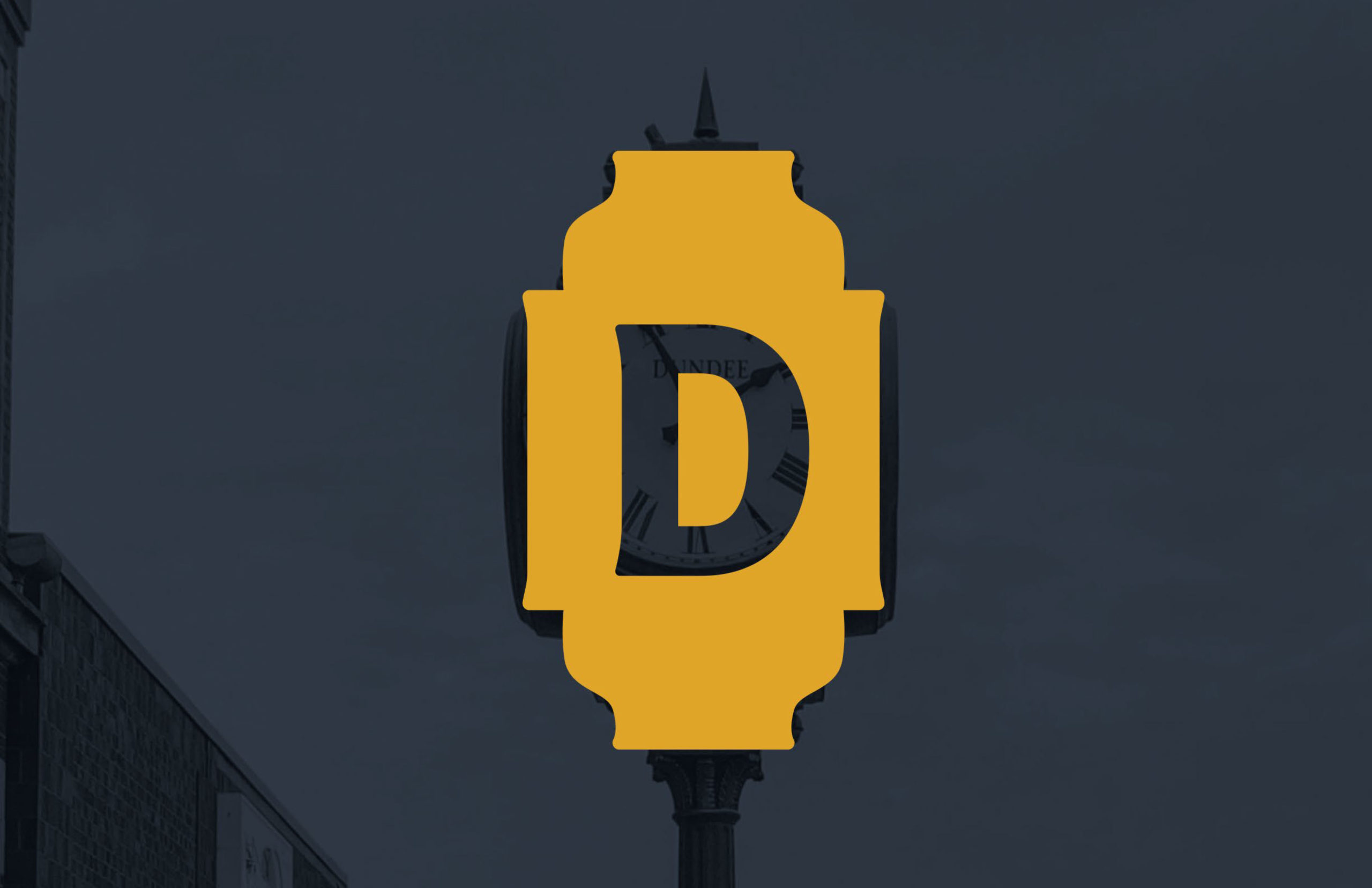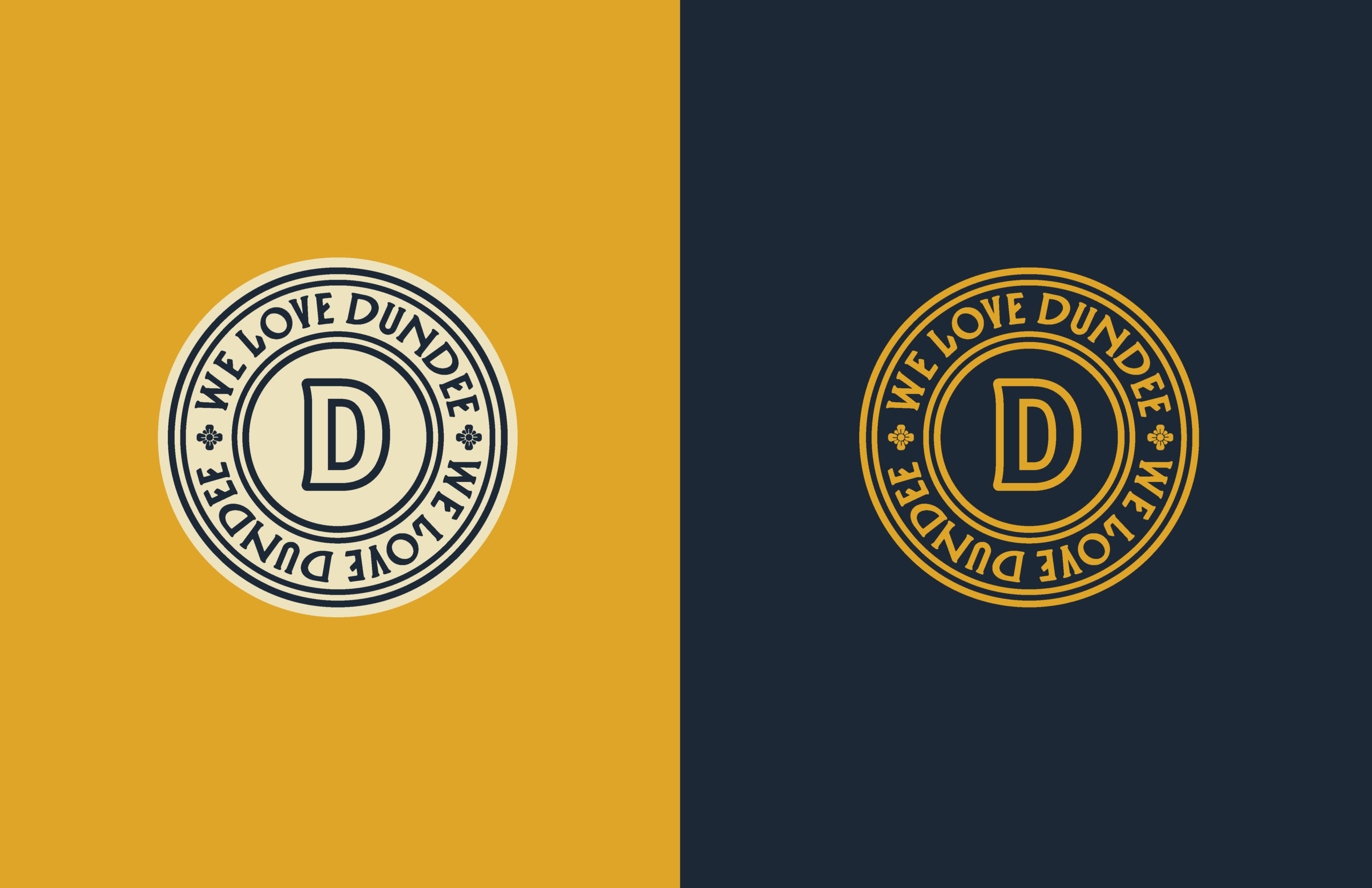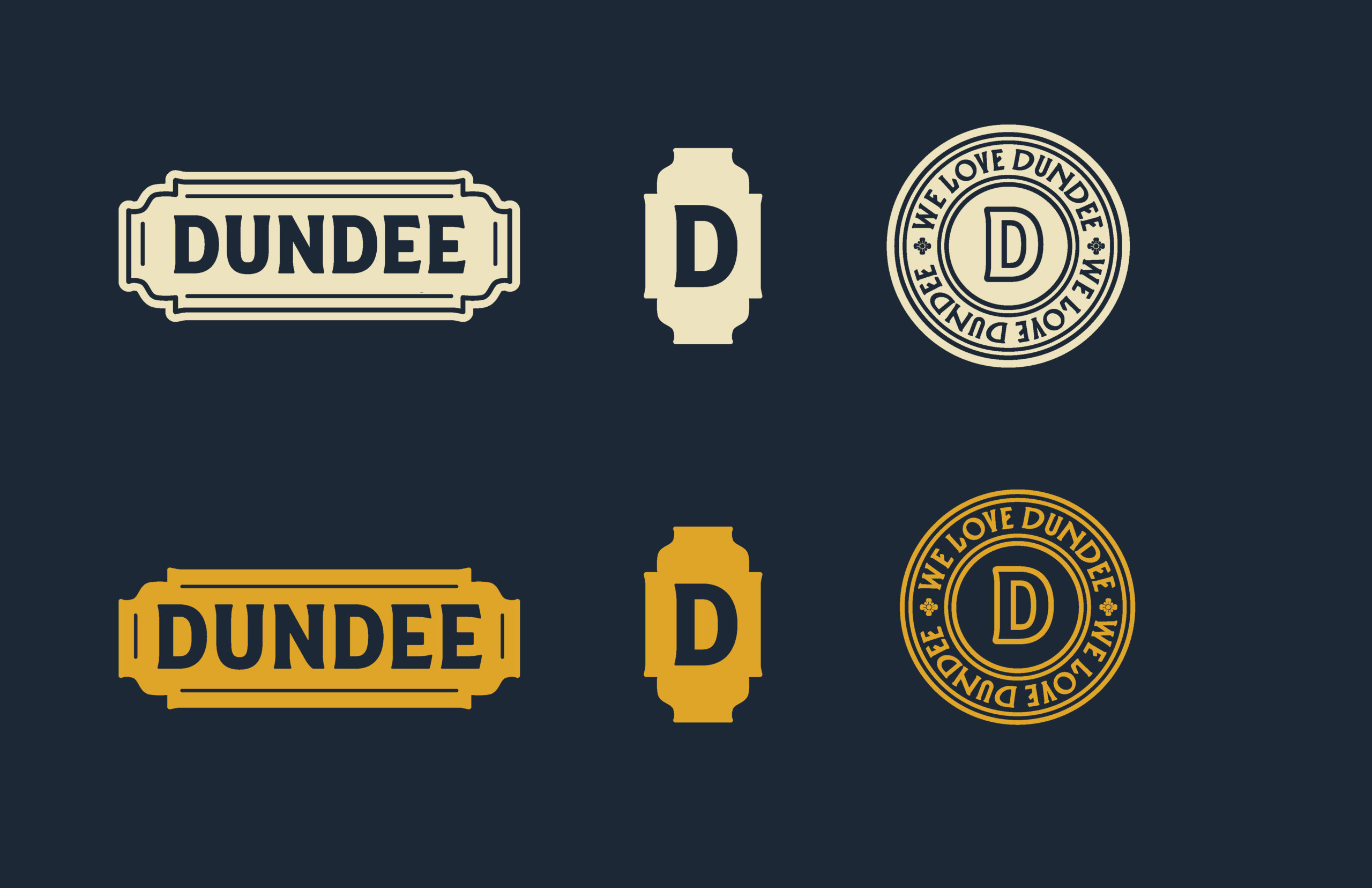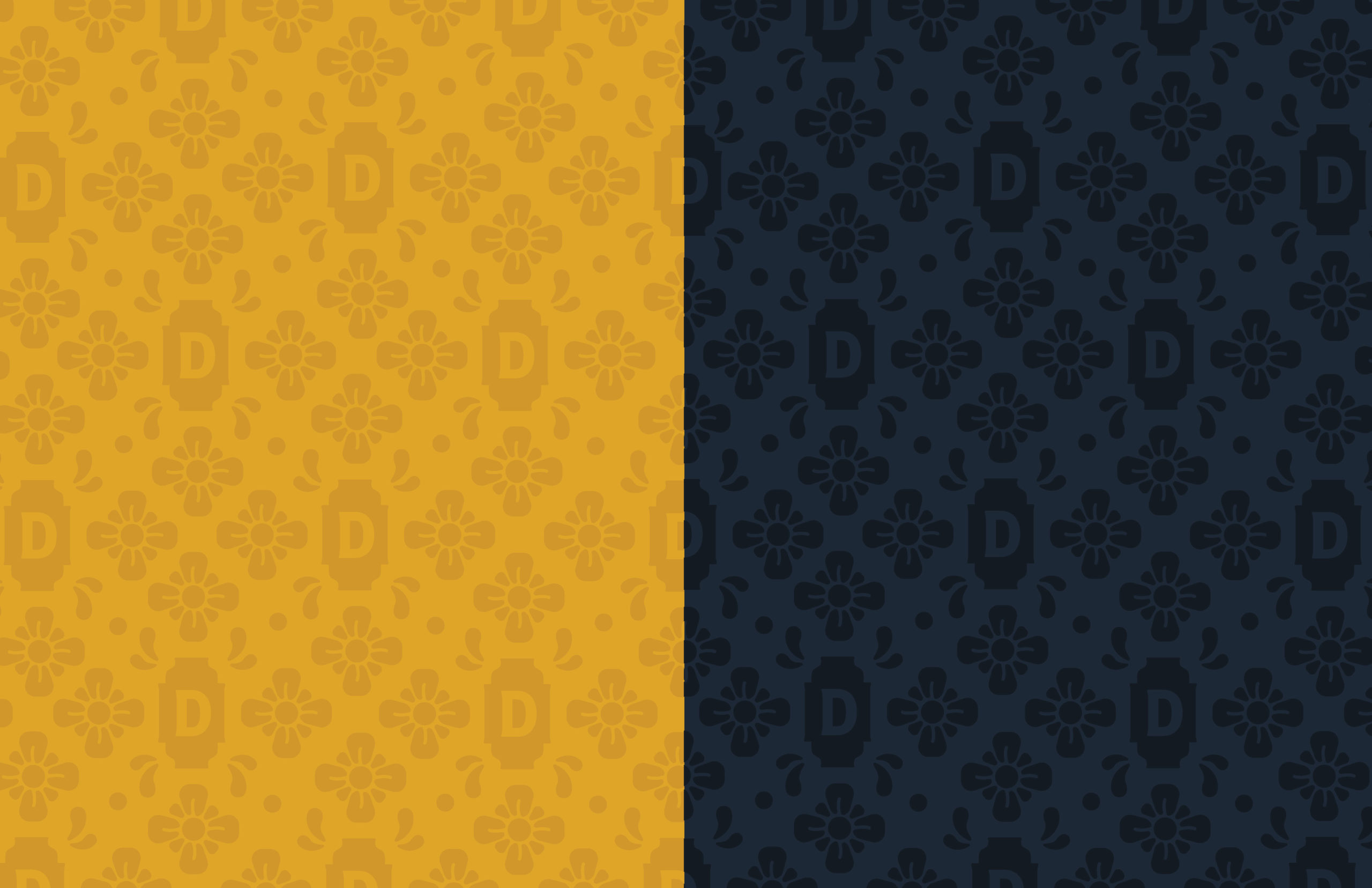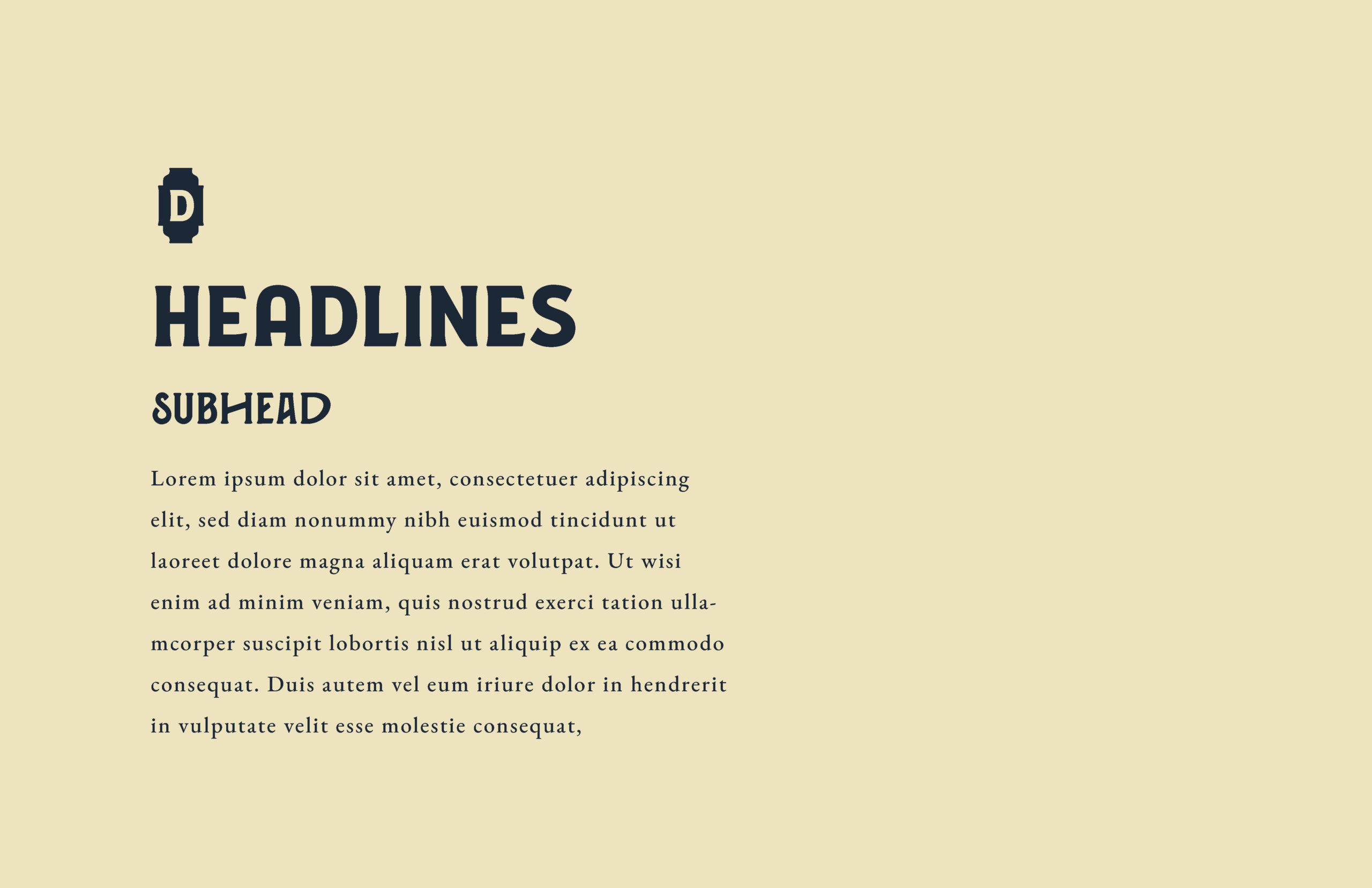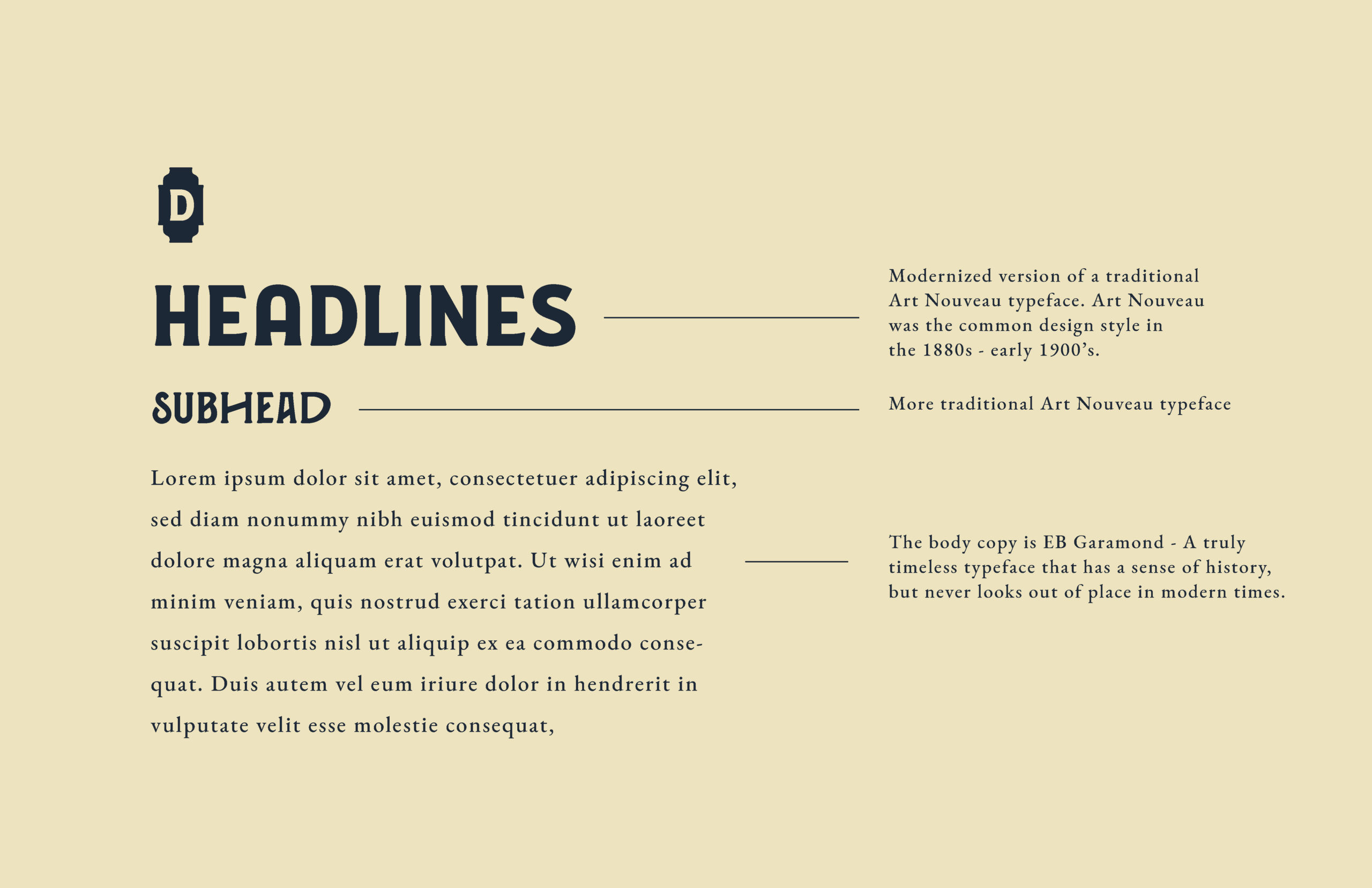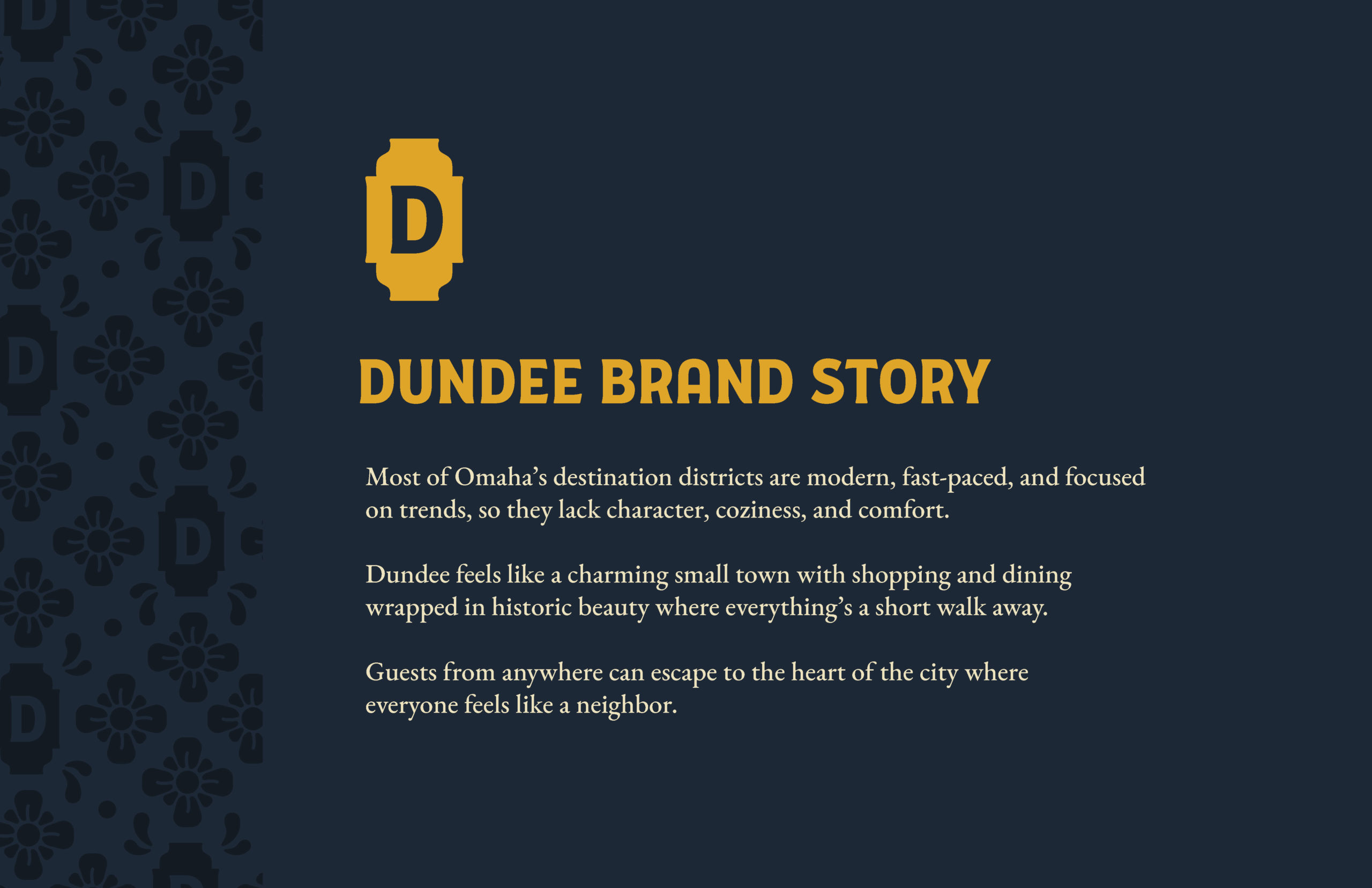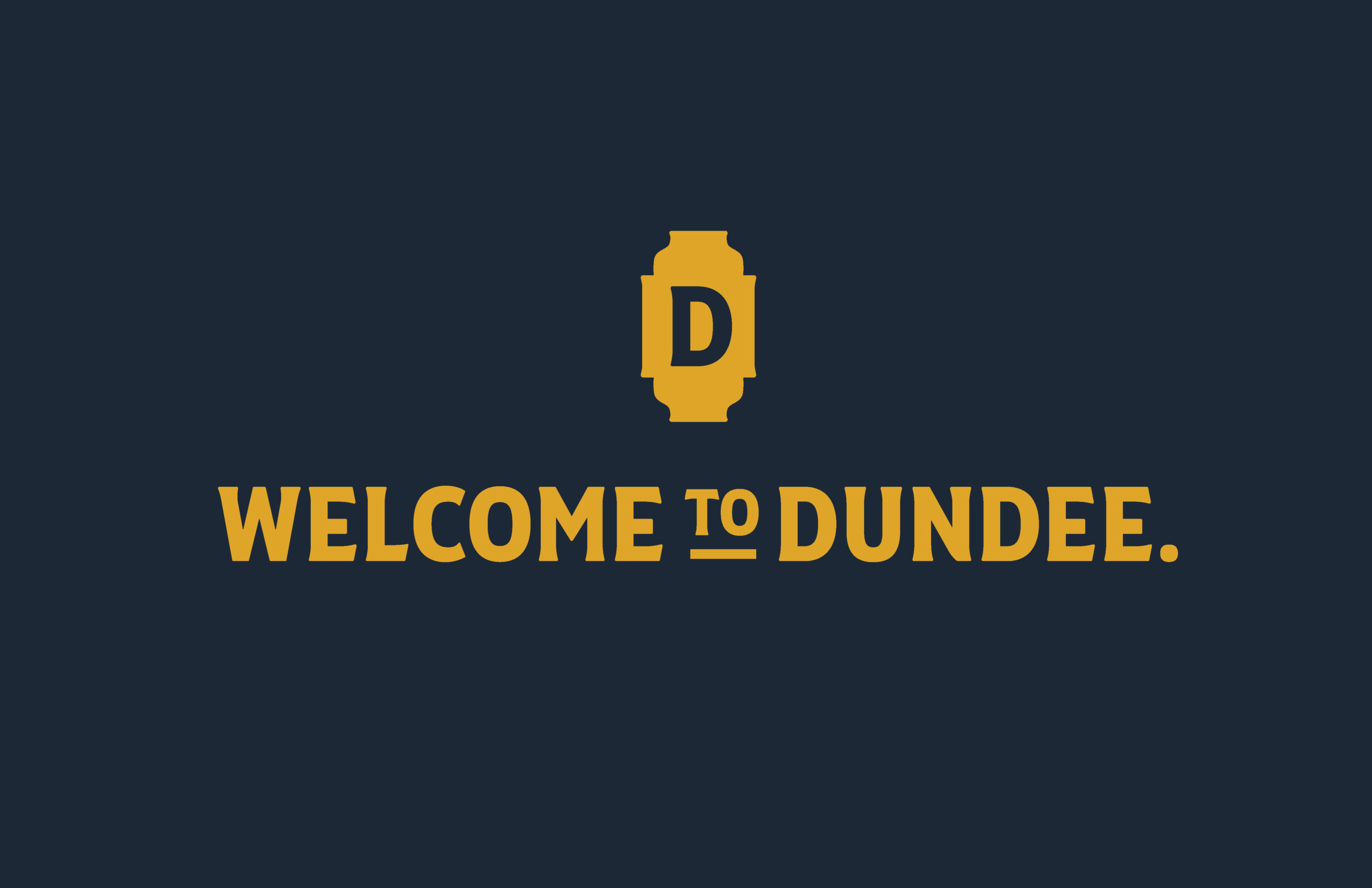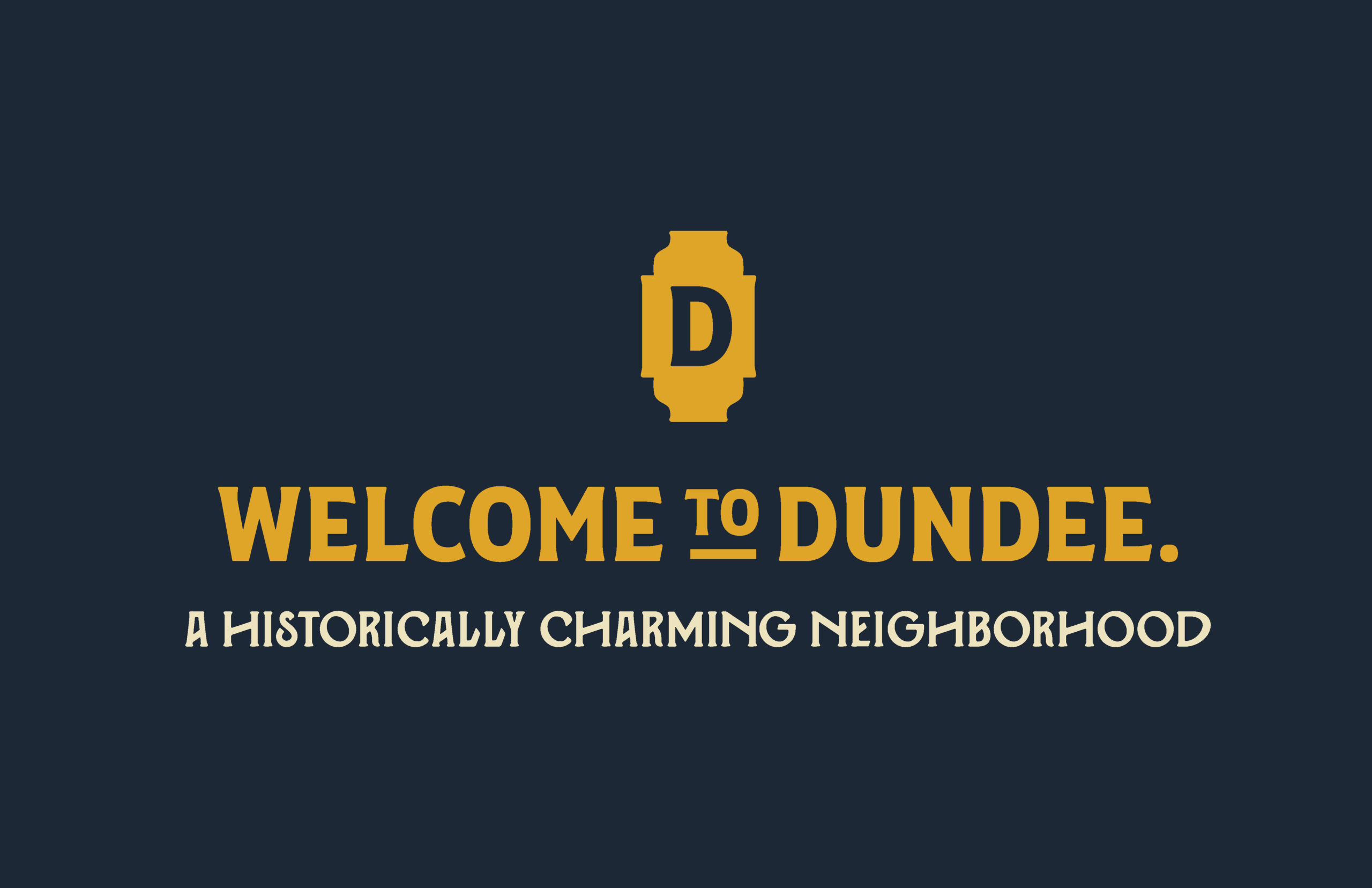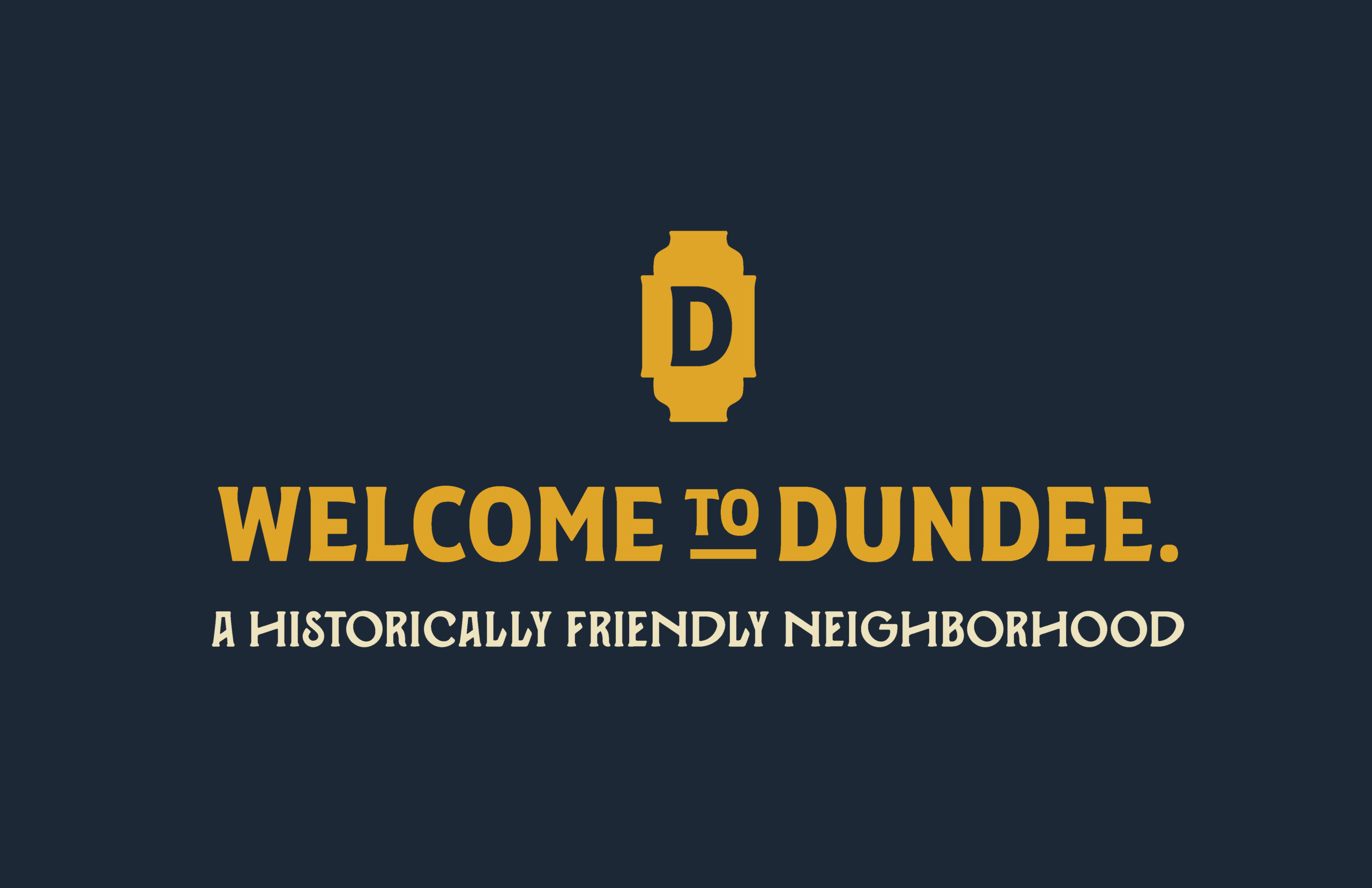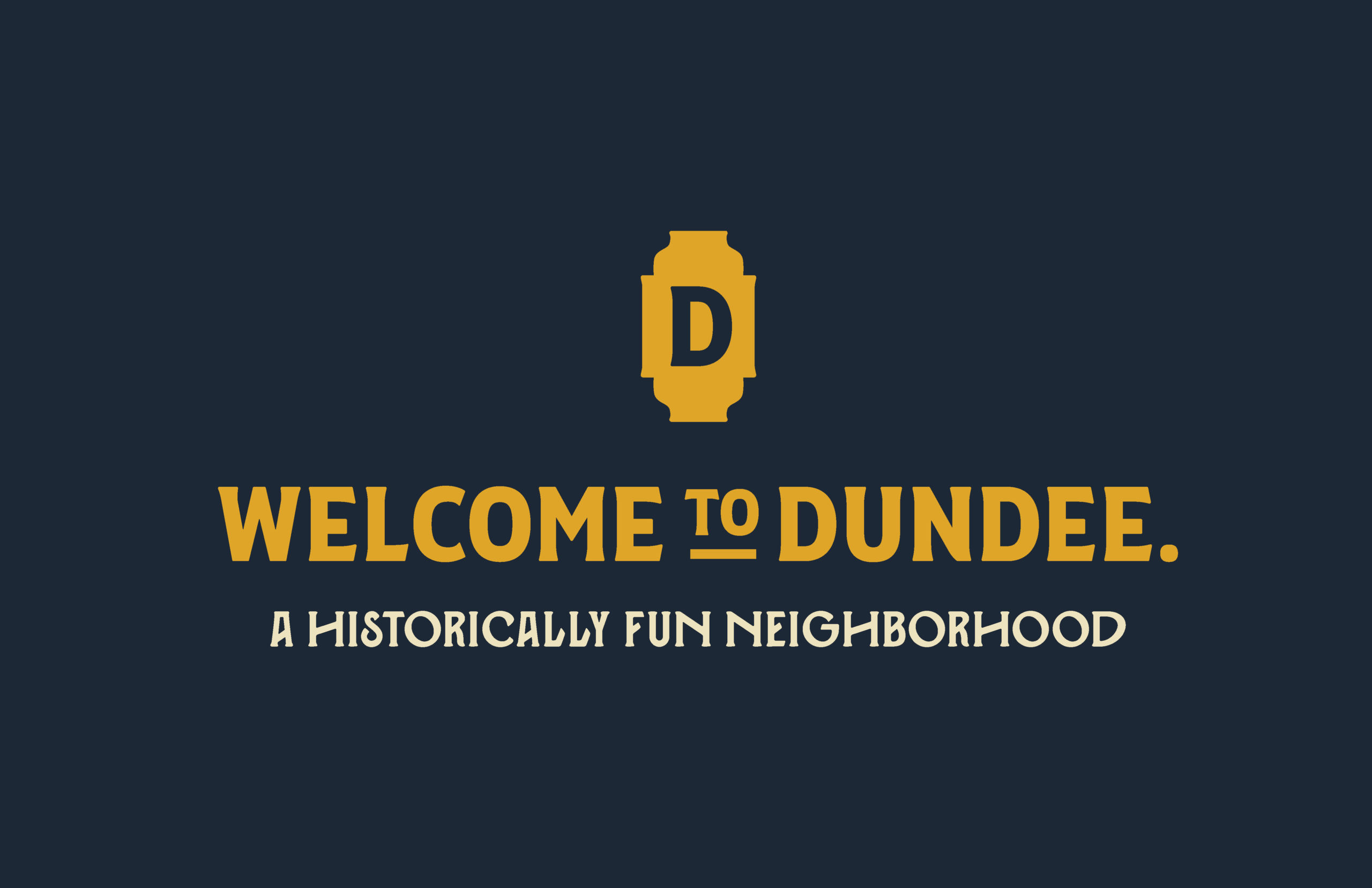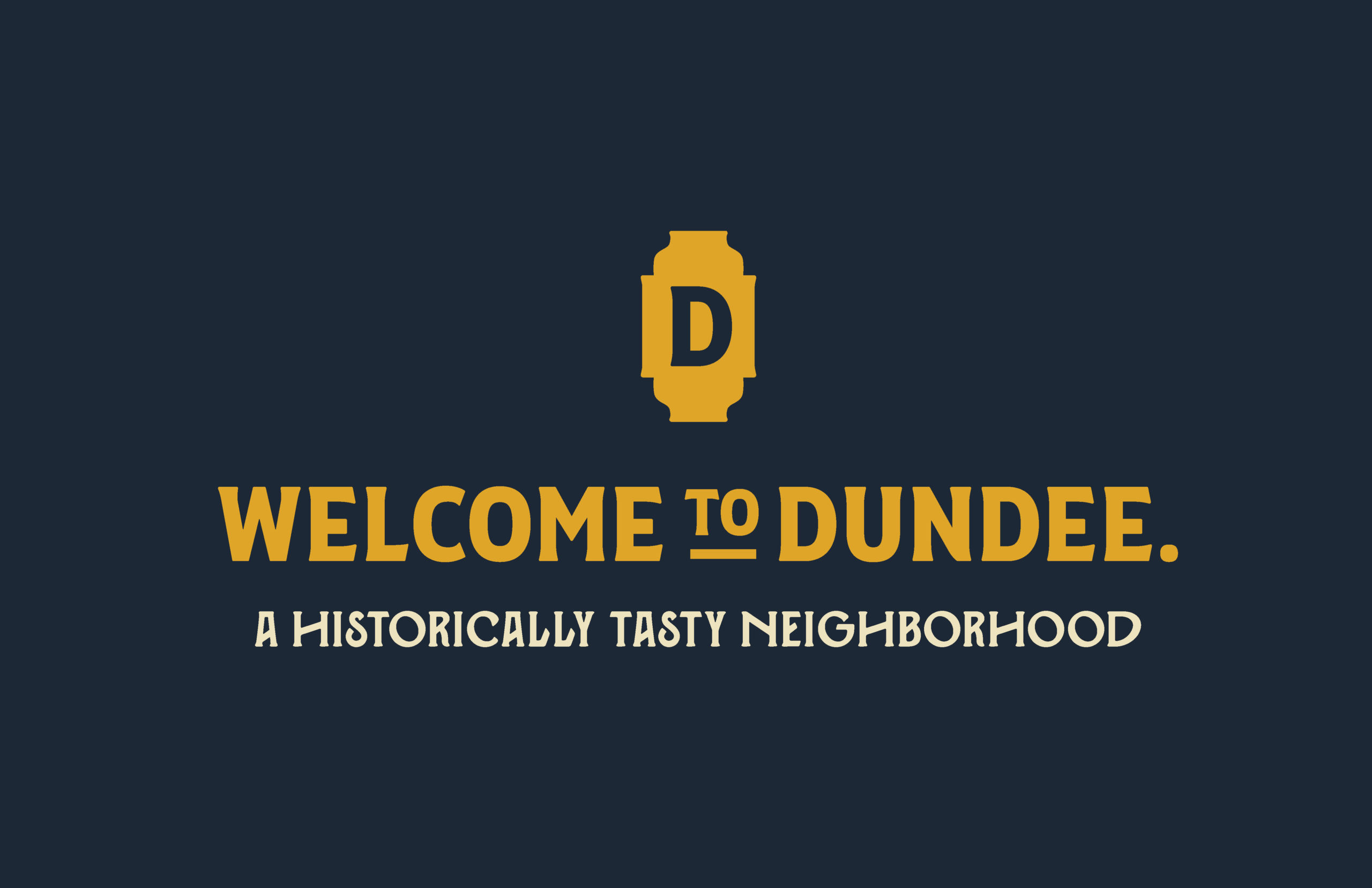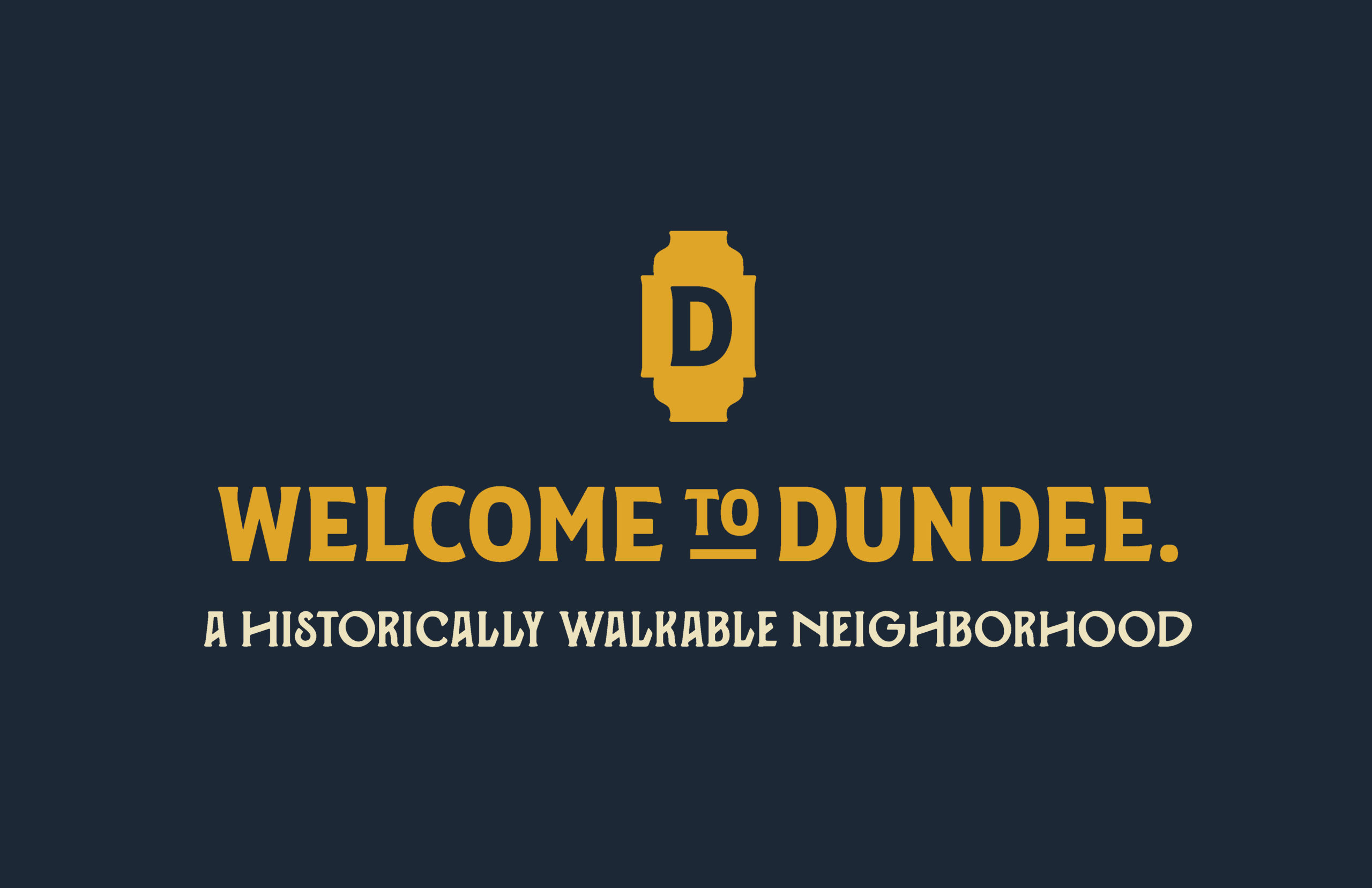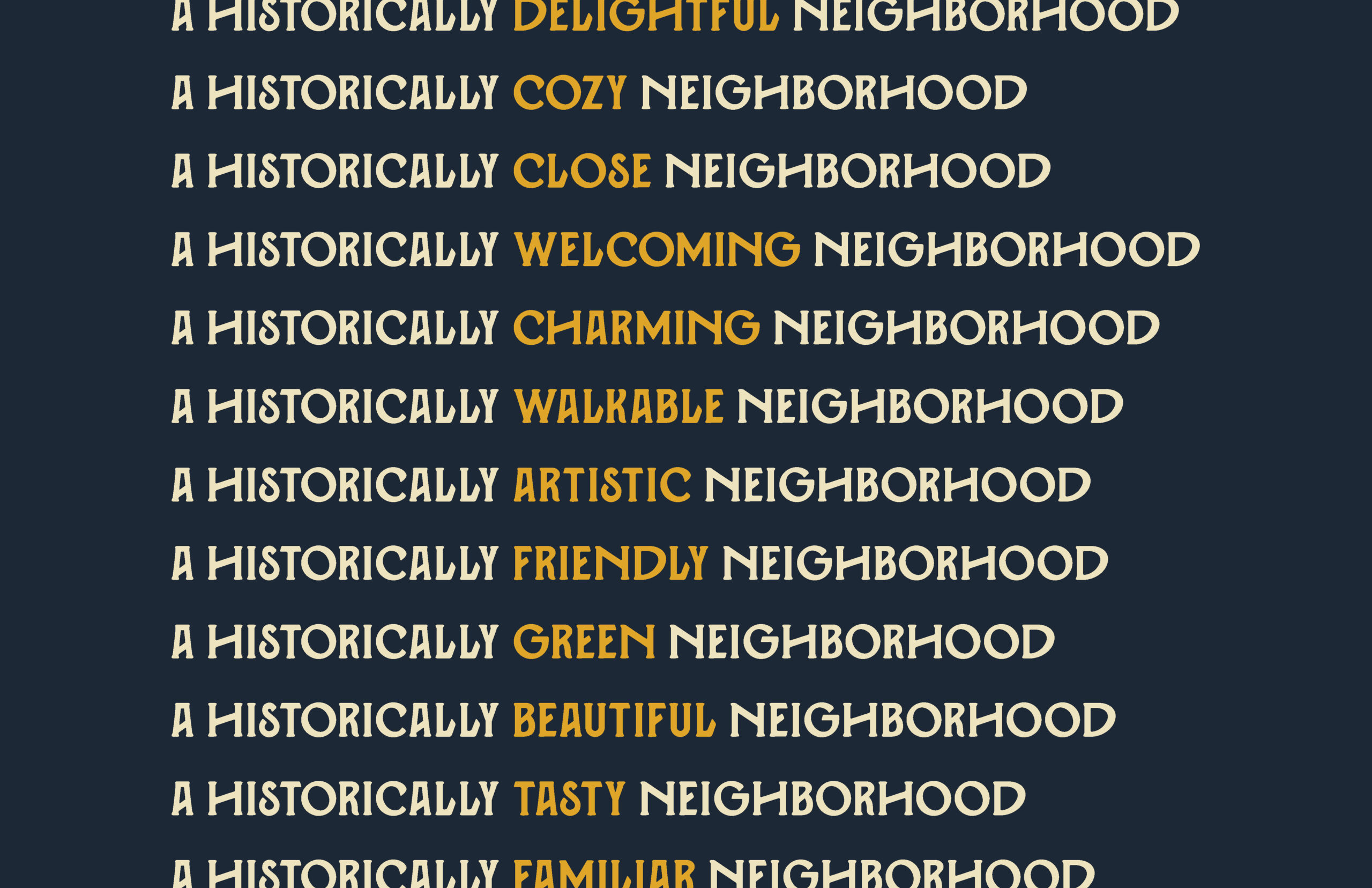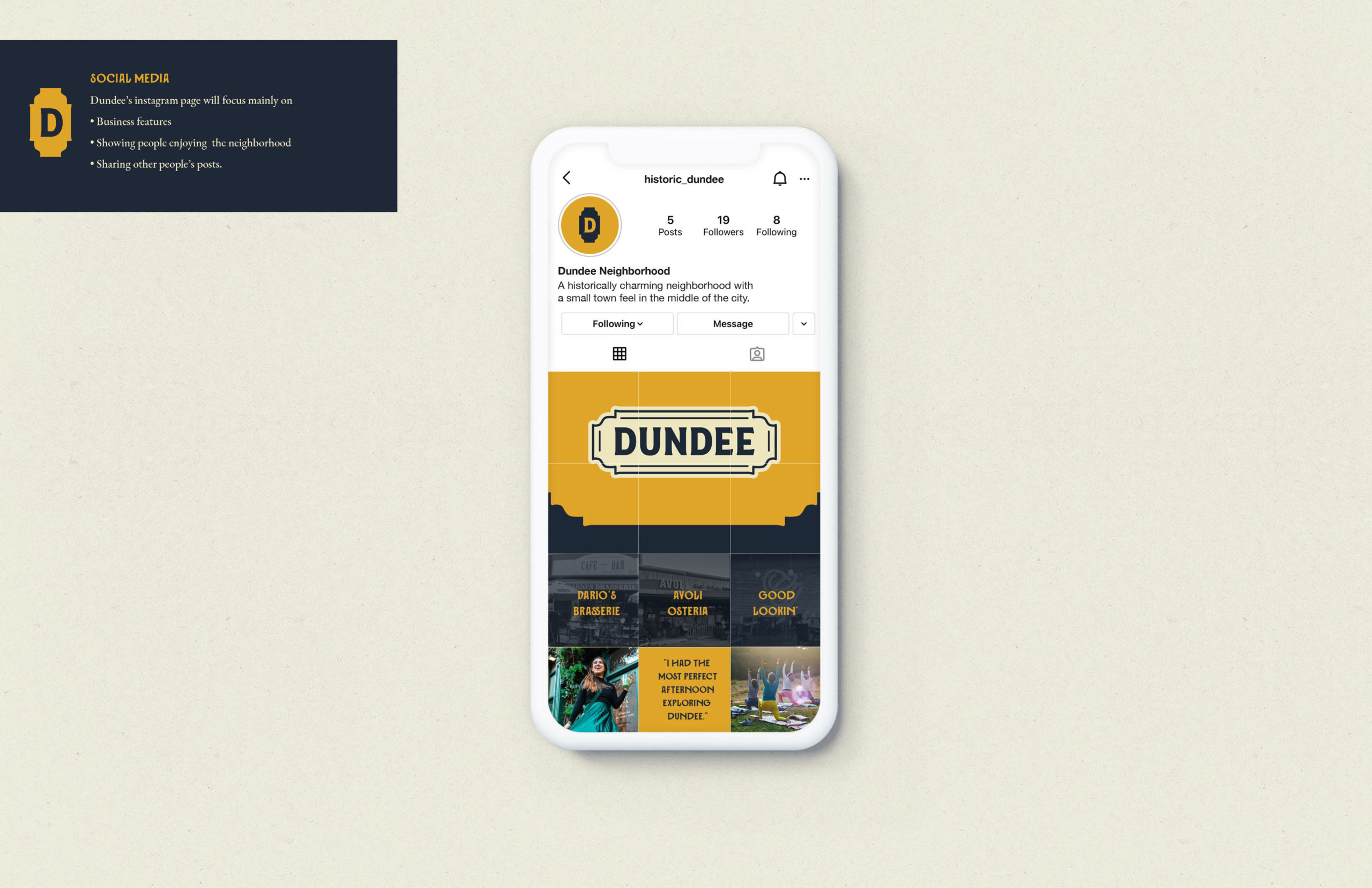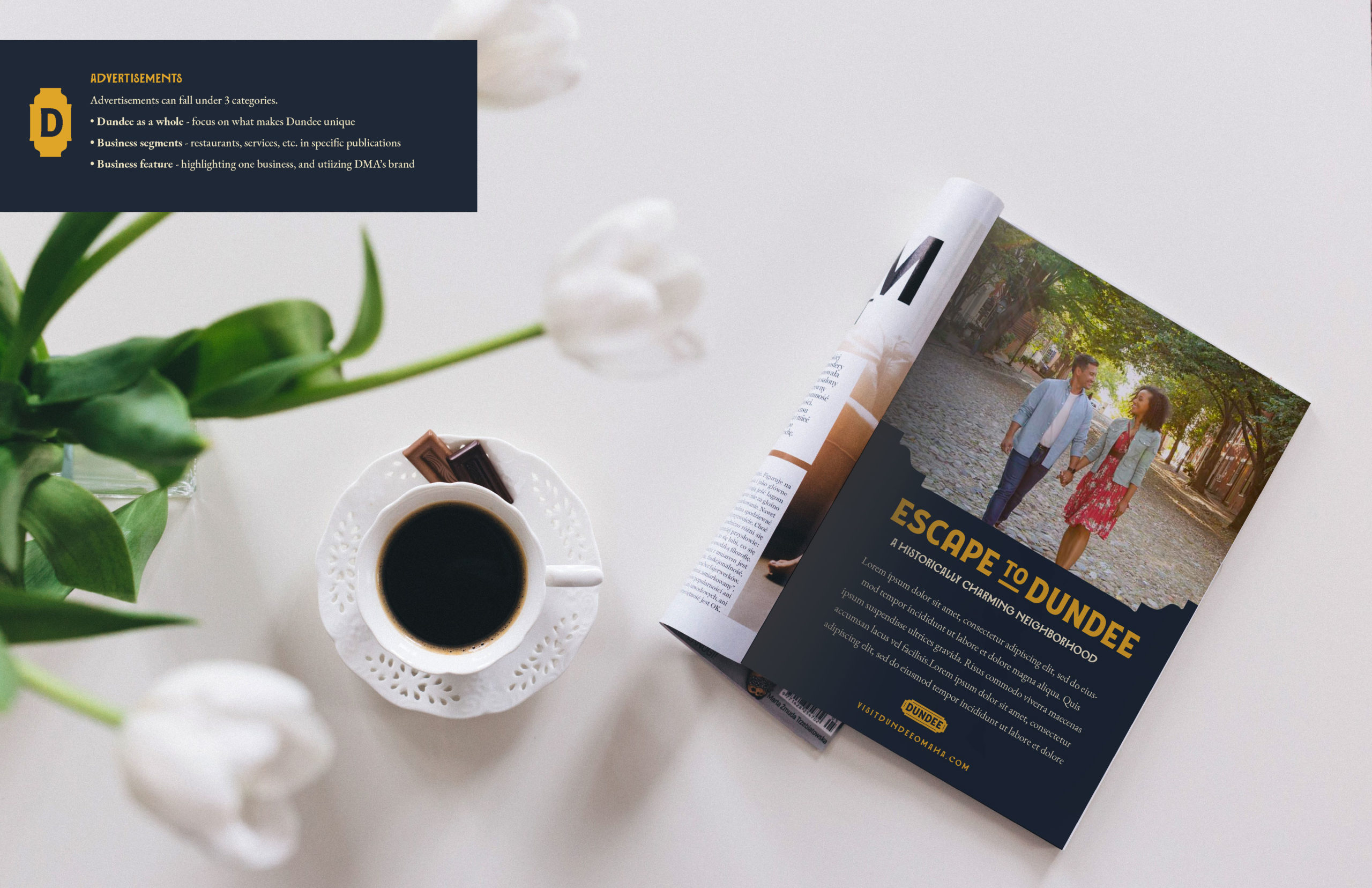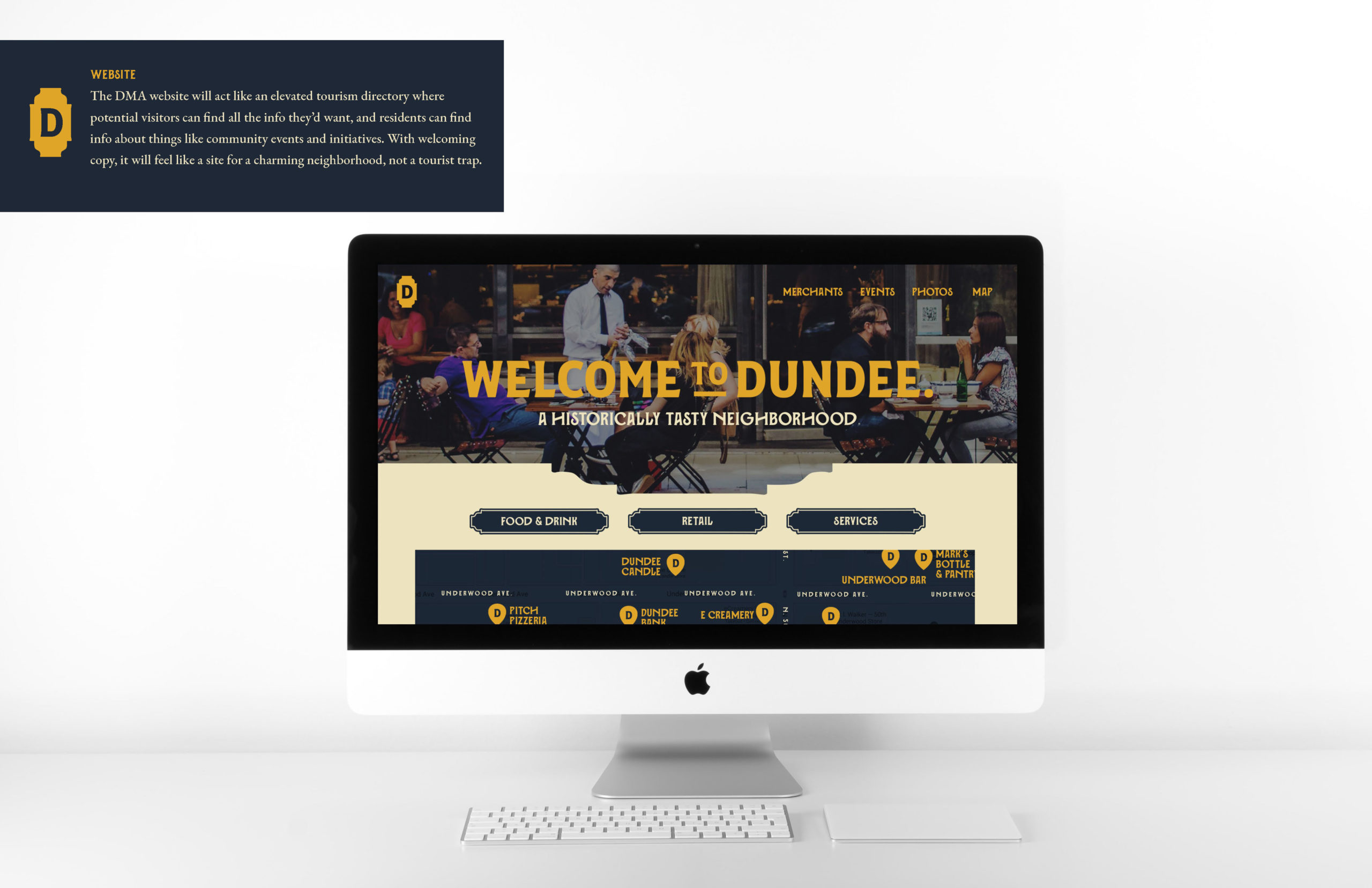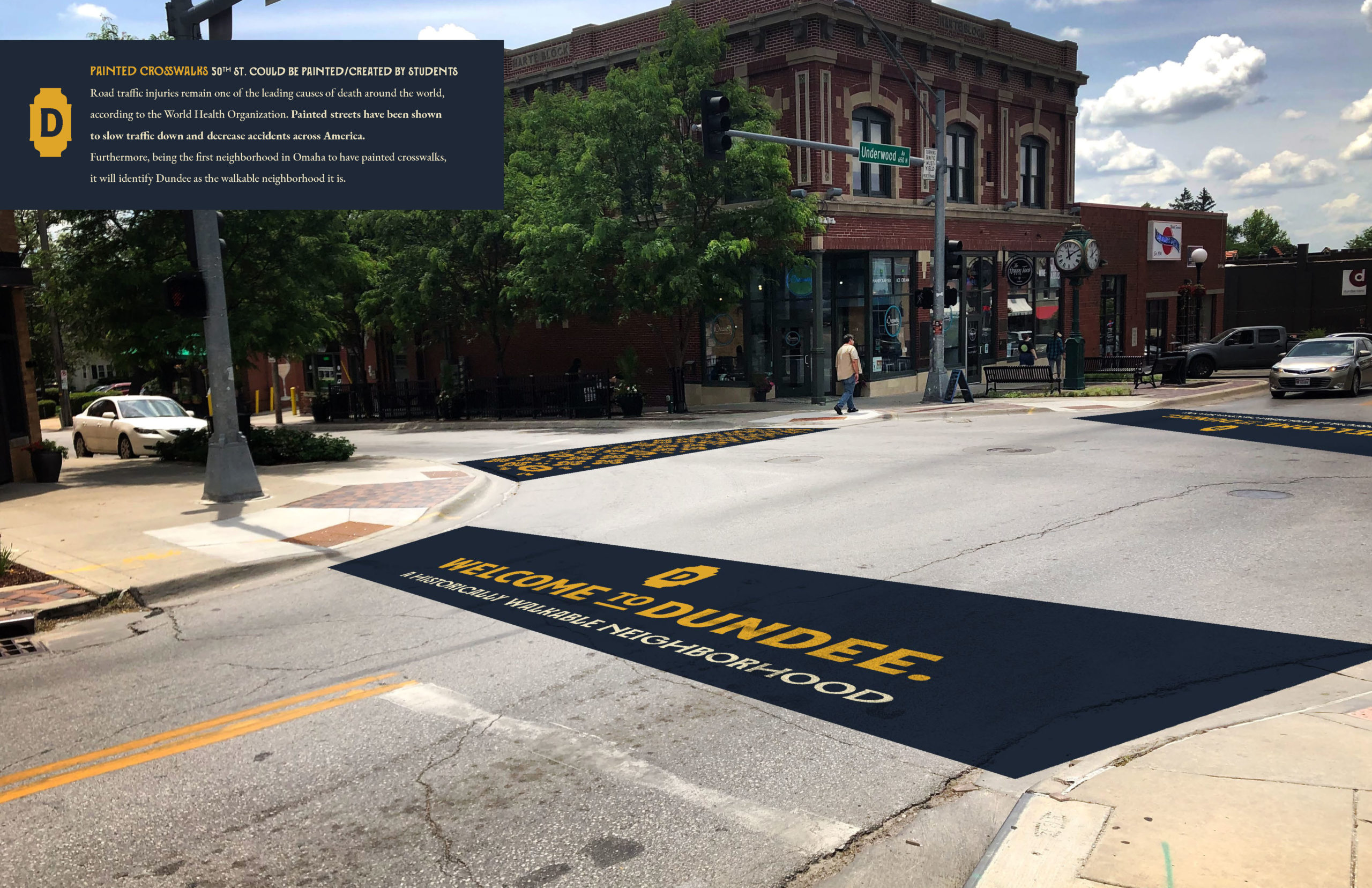 After meeting with the kind folks at the city, we quickly learned this may never be an option on public streets for safety reasons… which is great because once we know the rules, we know where we can bend them. Excited to show the collaboration with Dundee and the City of Omaha soon!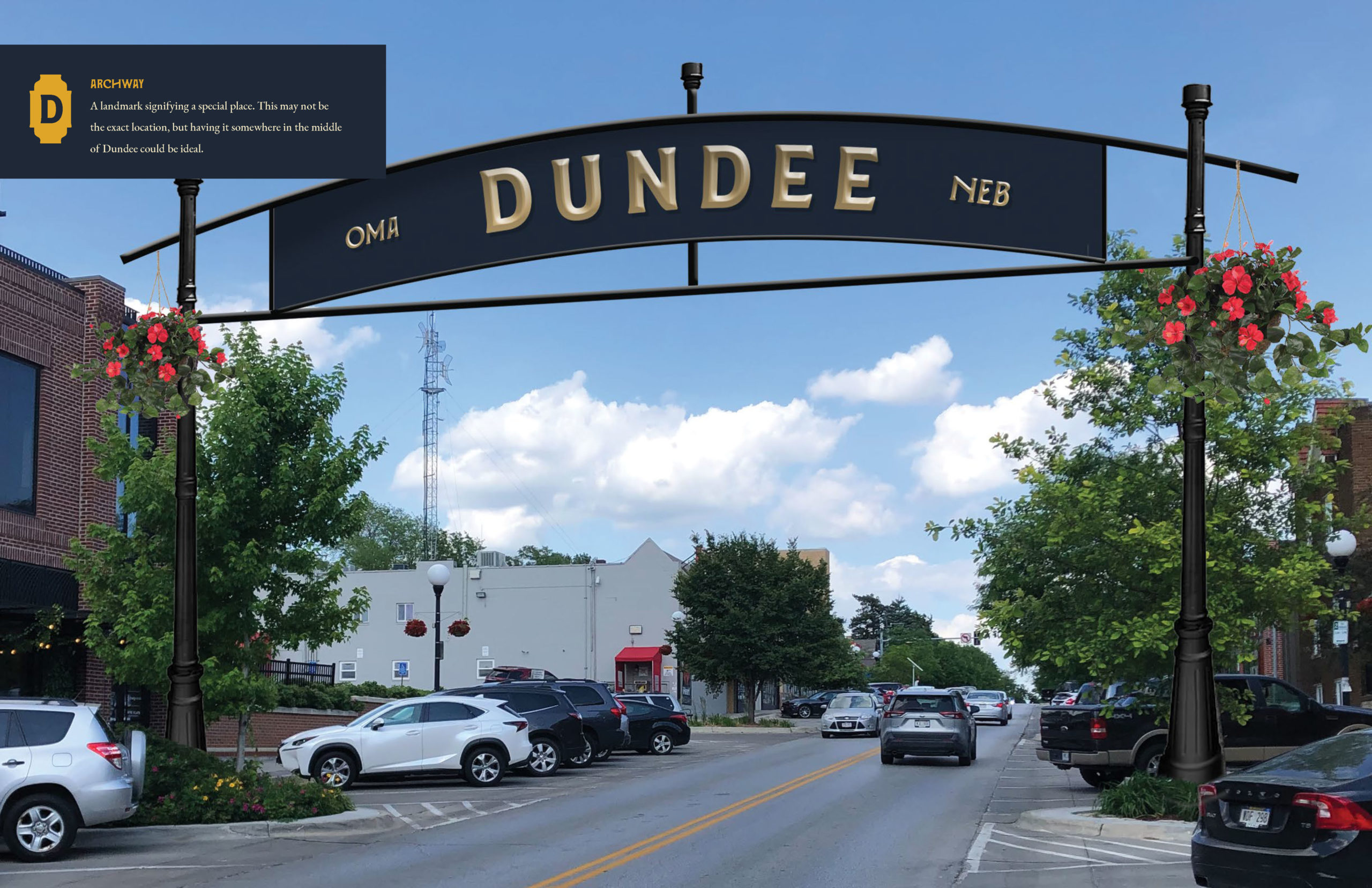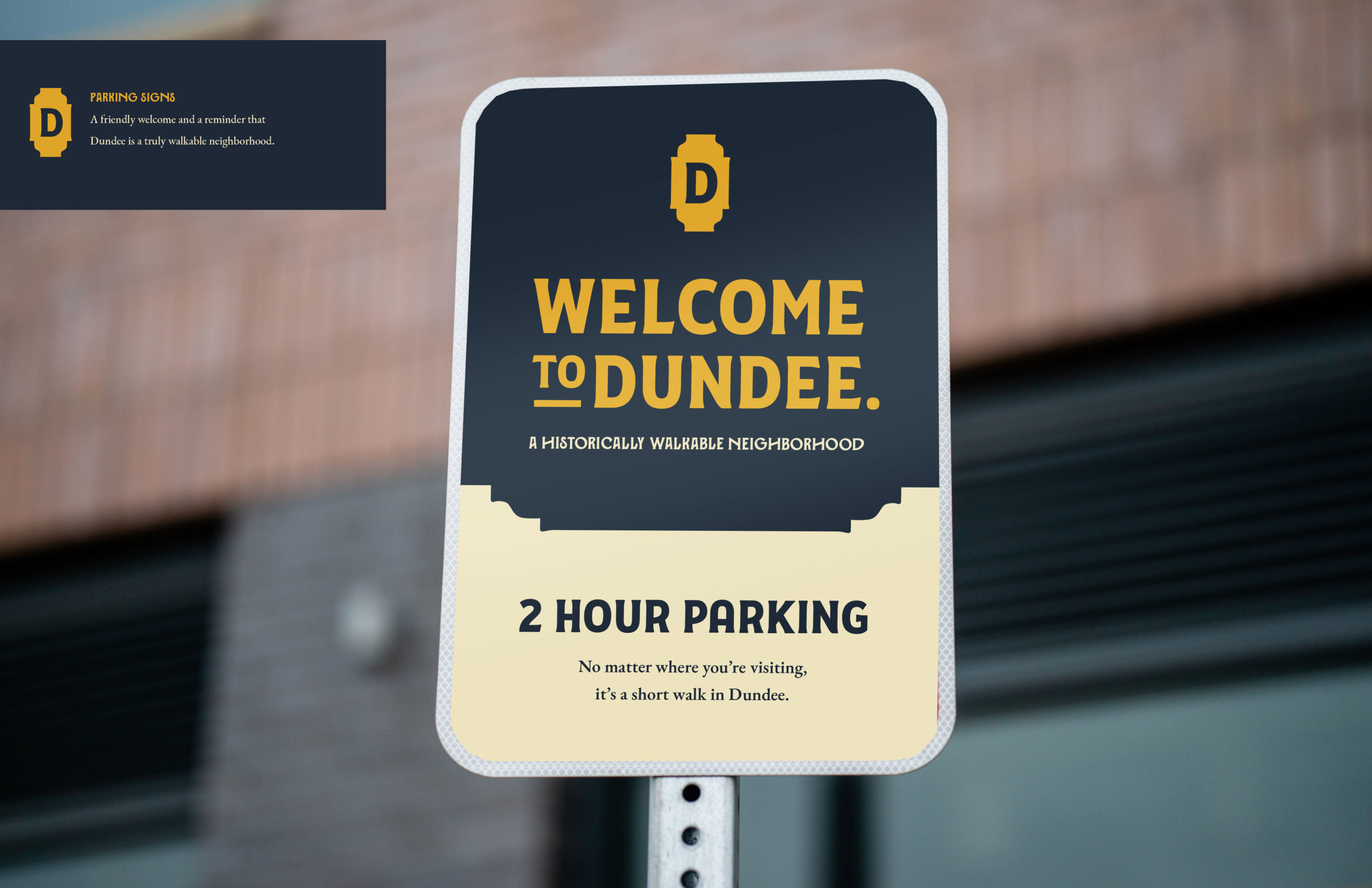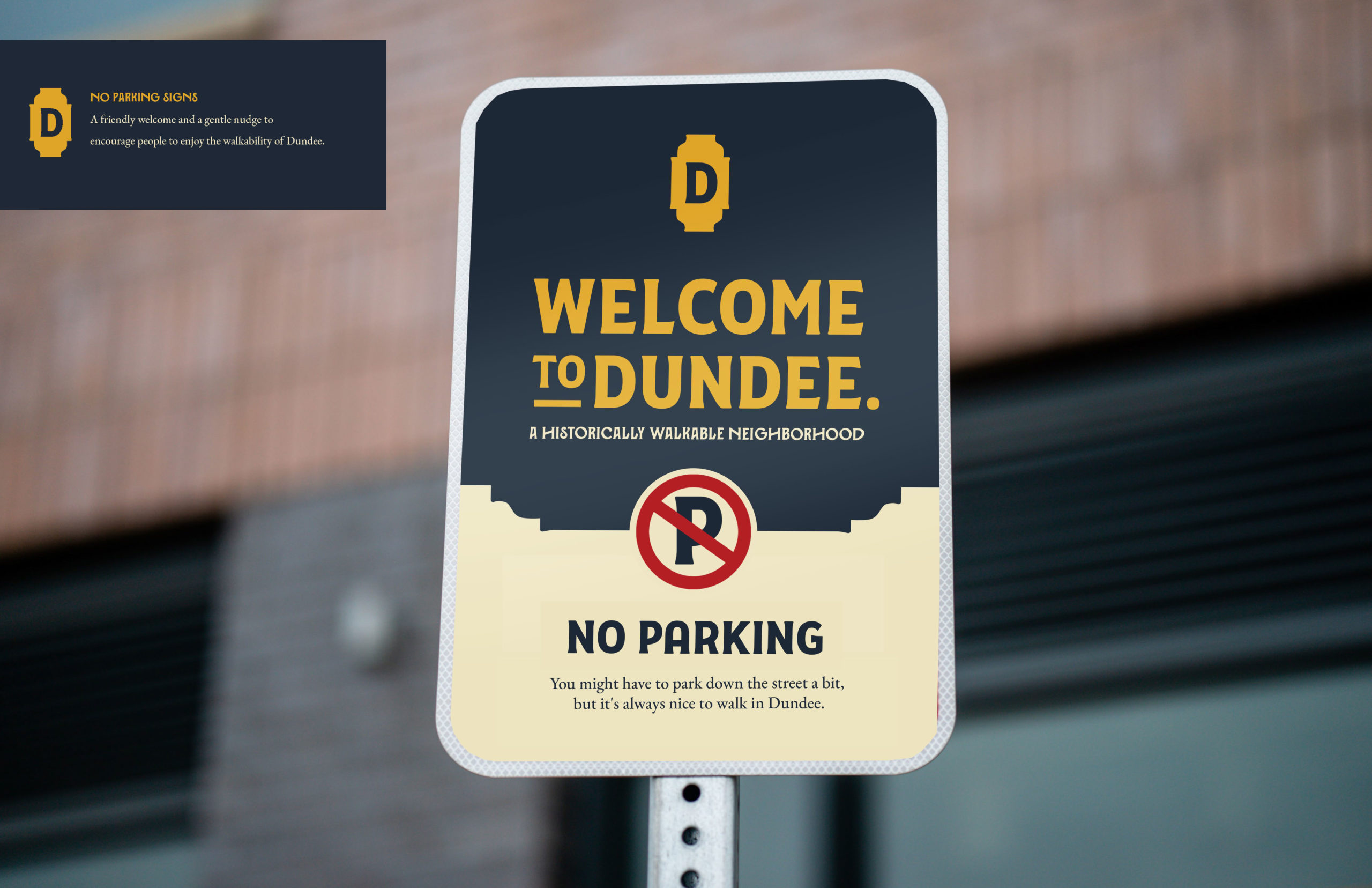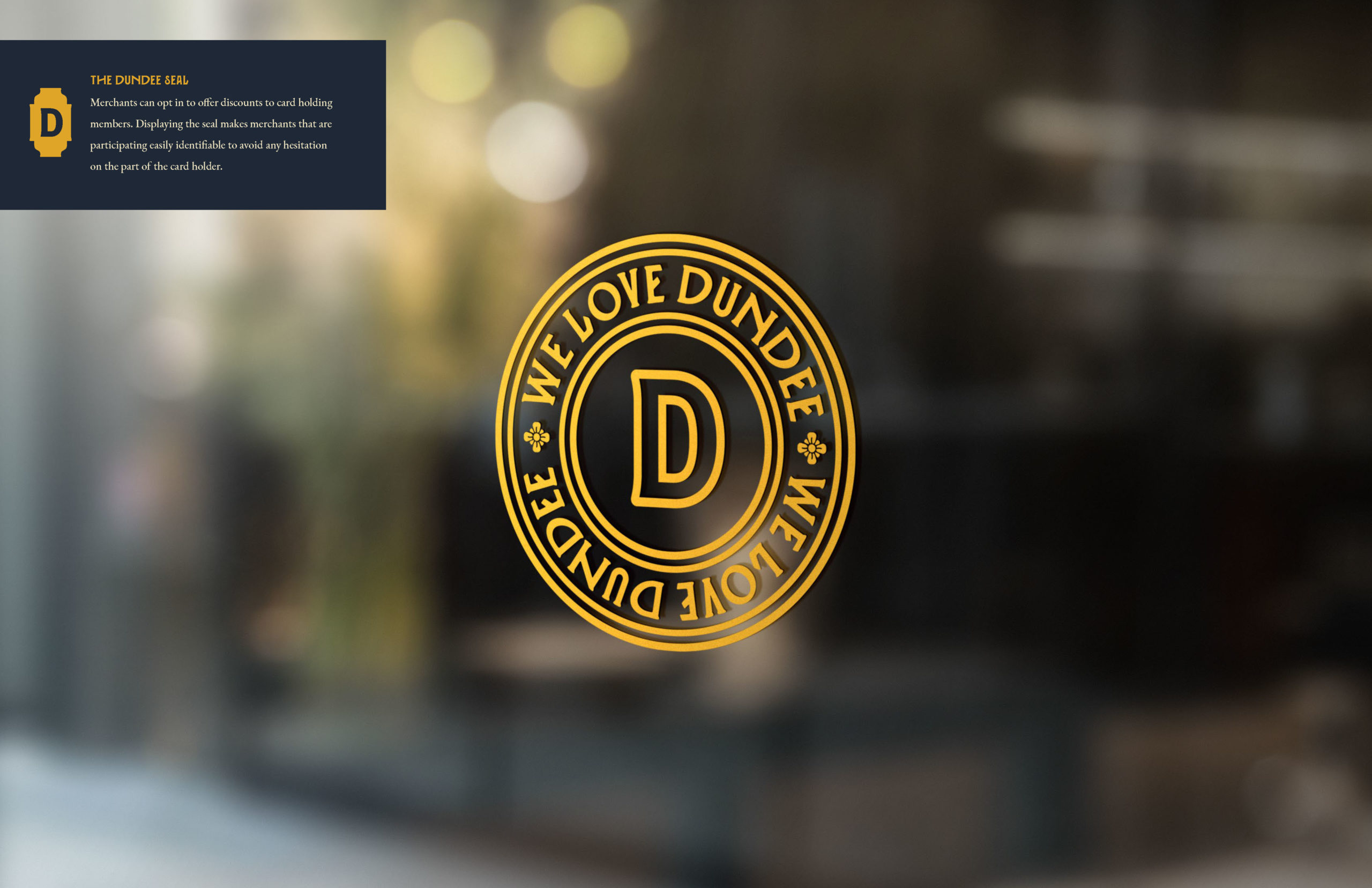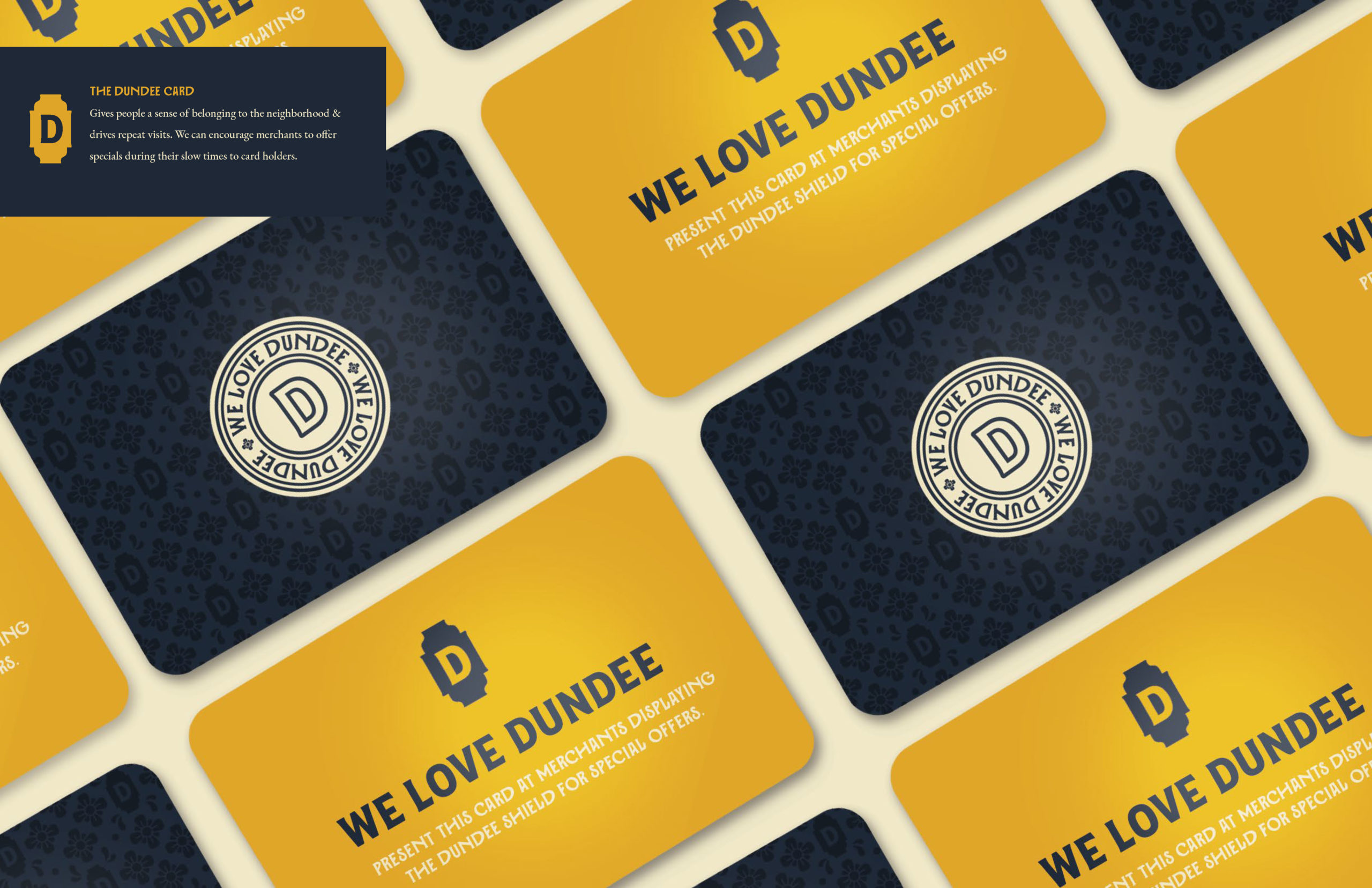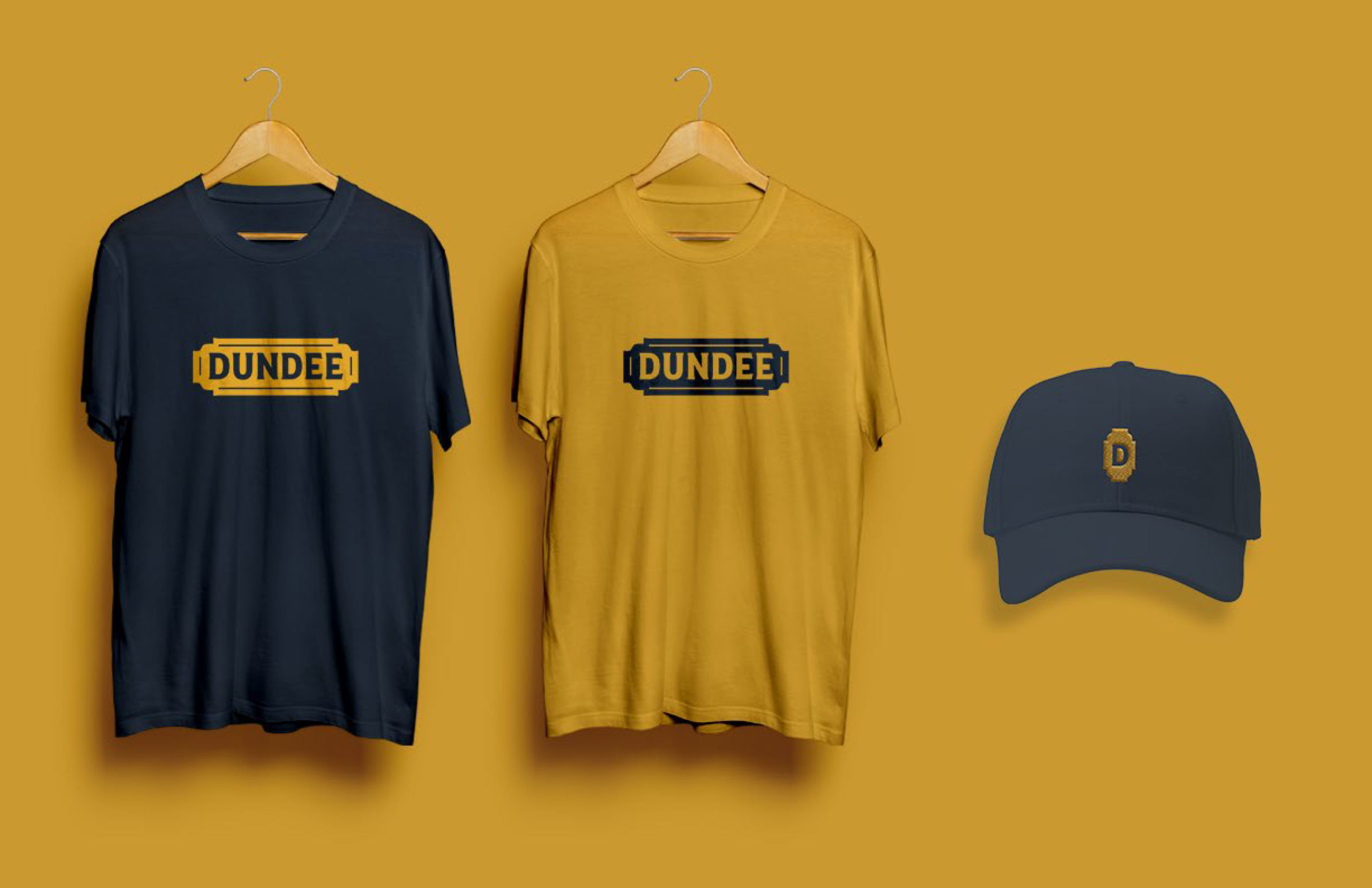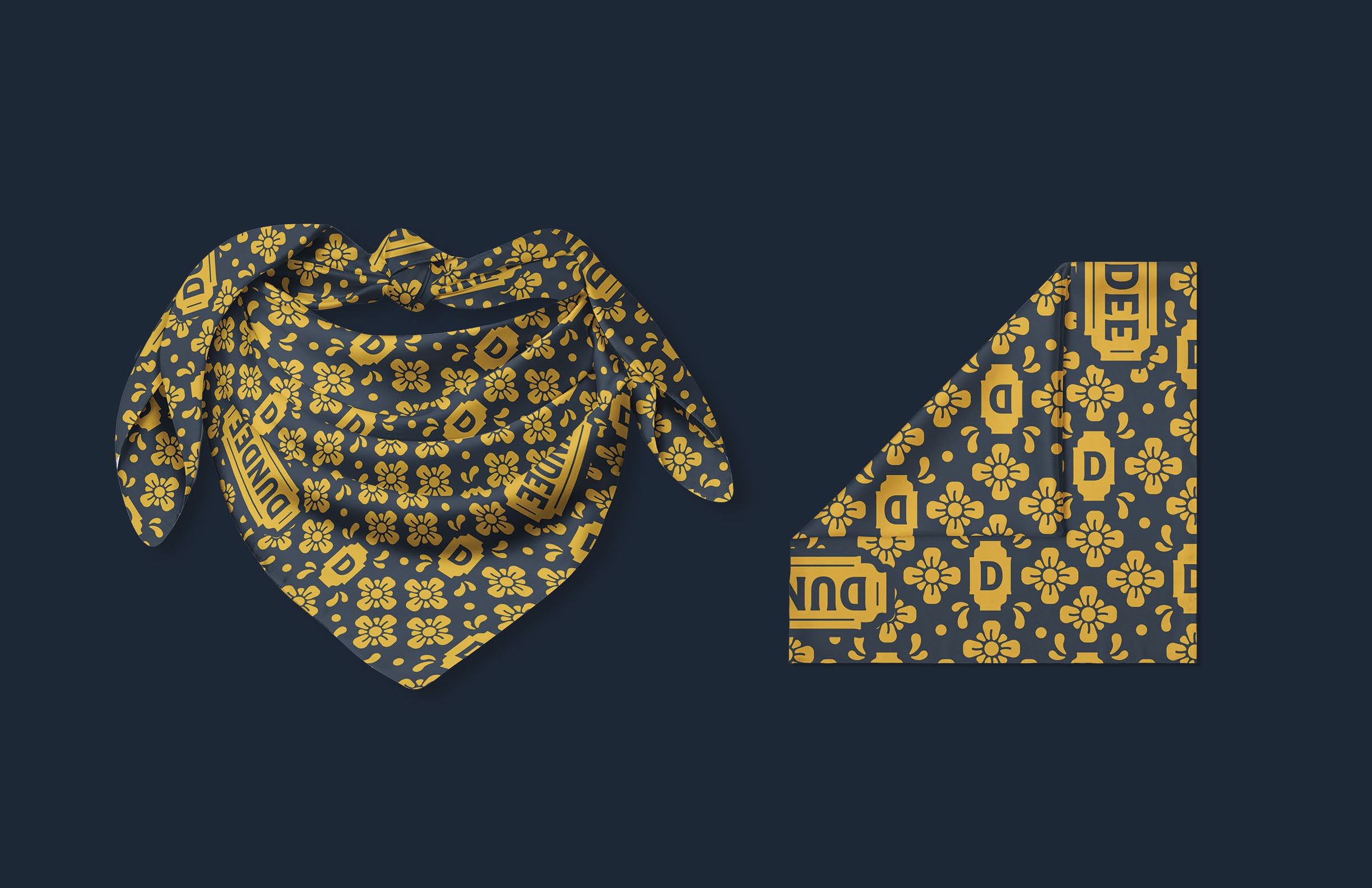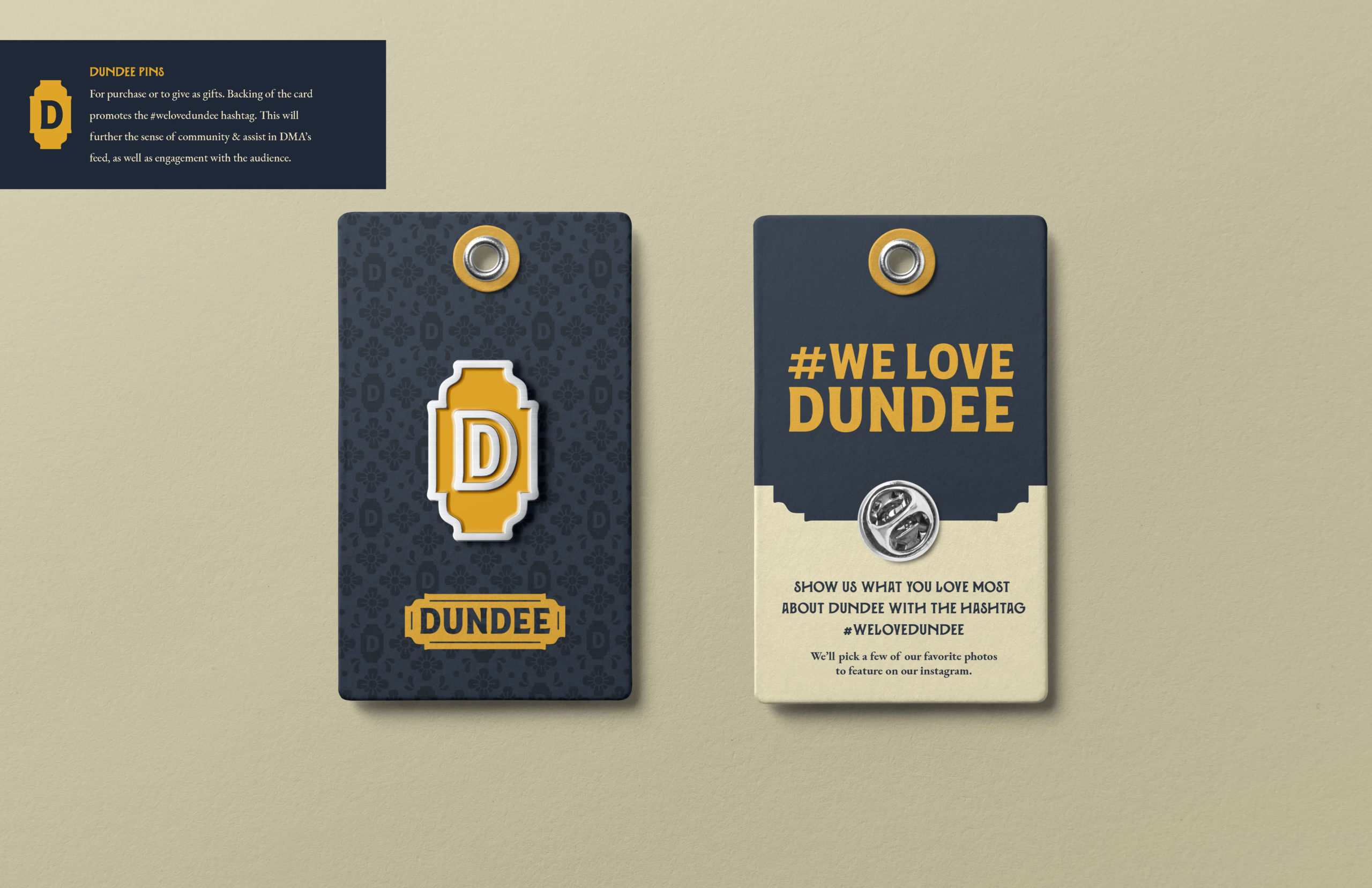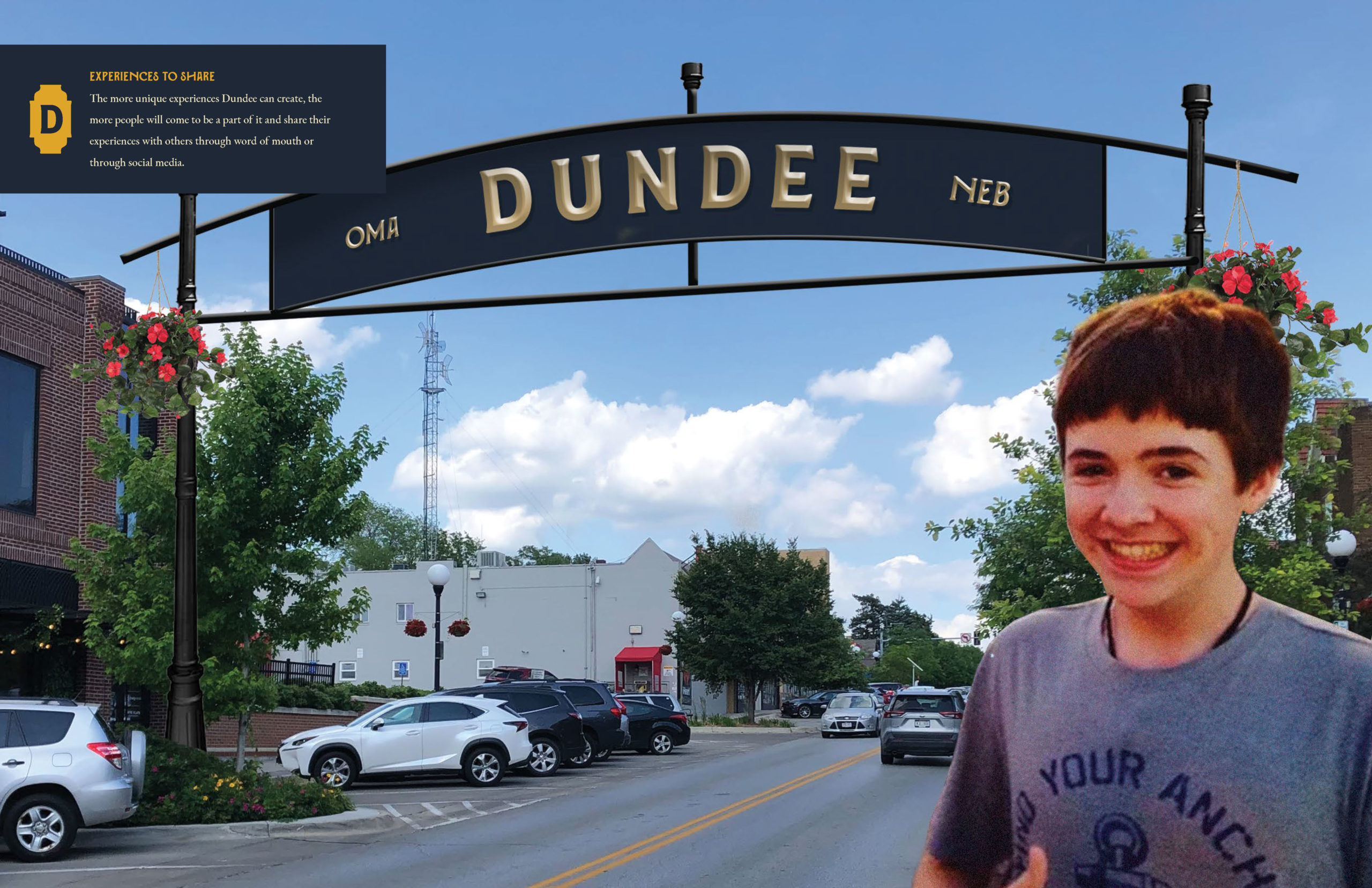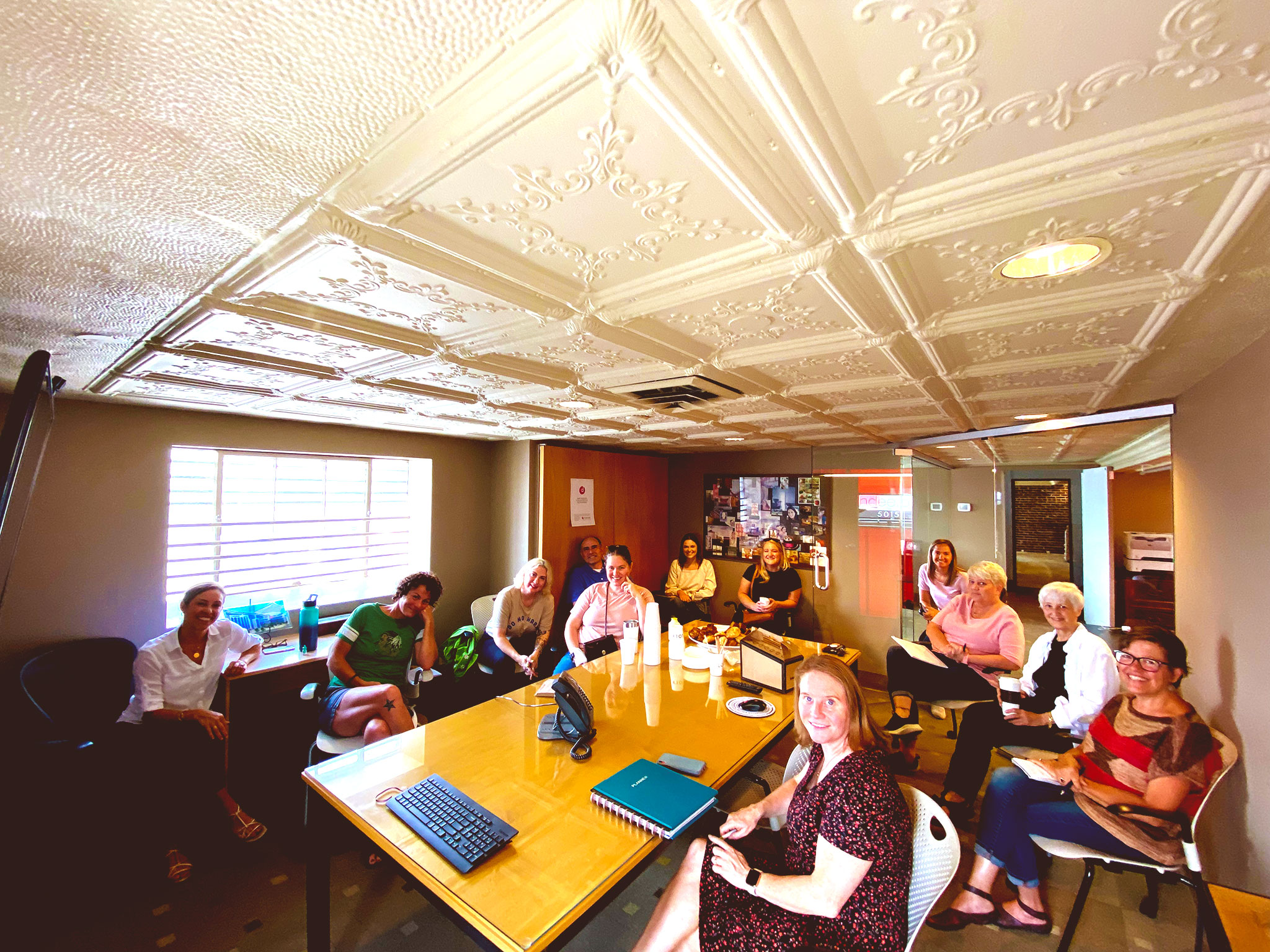 Some of the amazing people who make up the Dundee Merchants!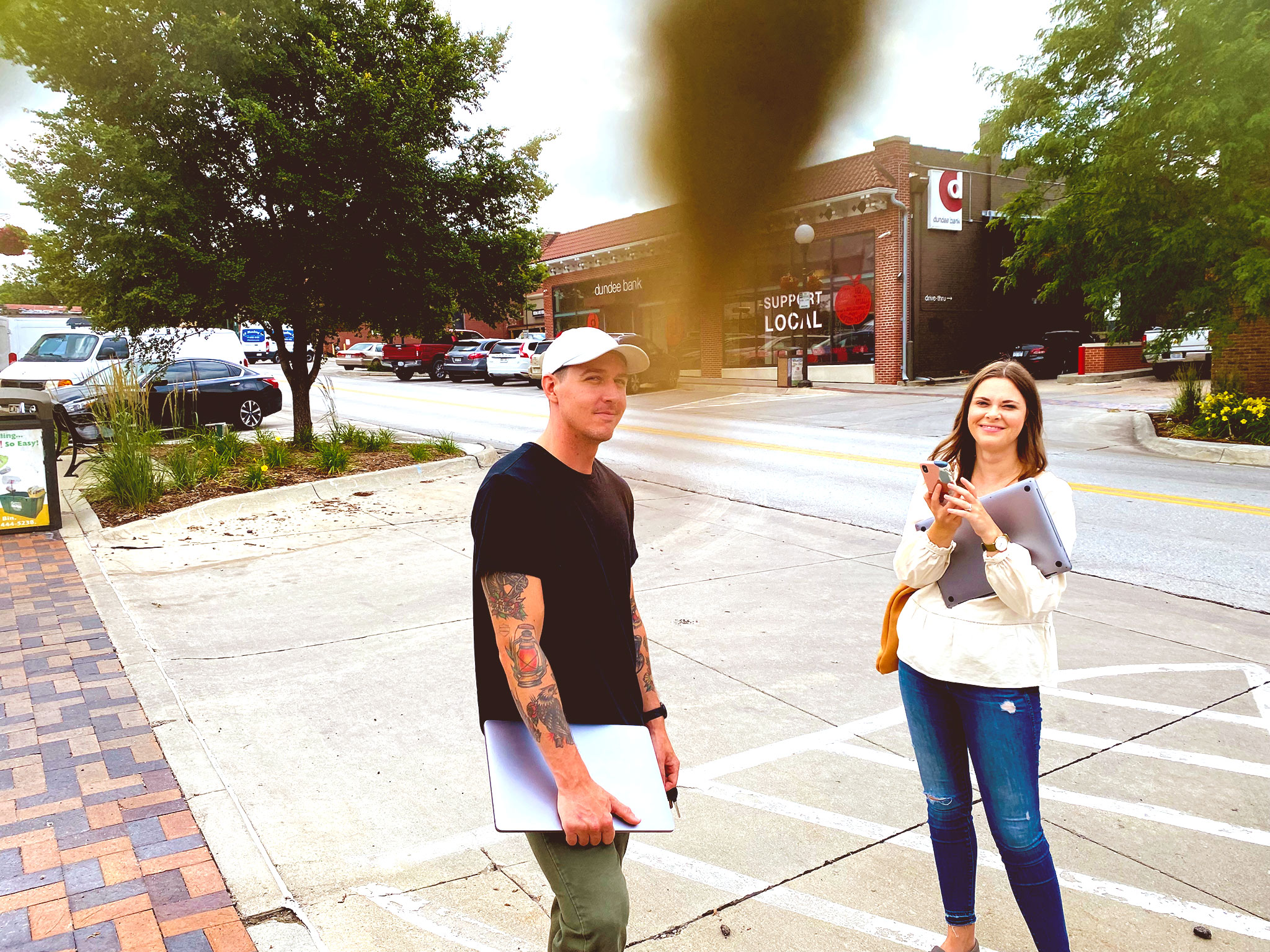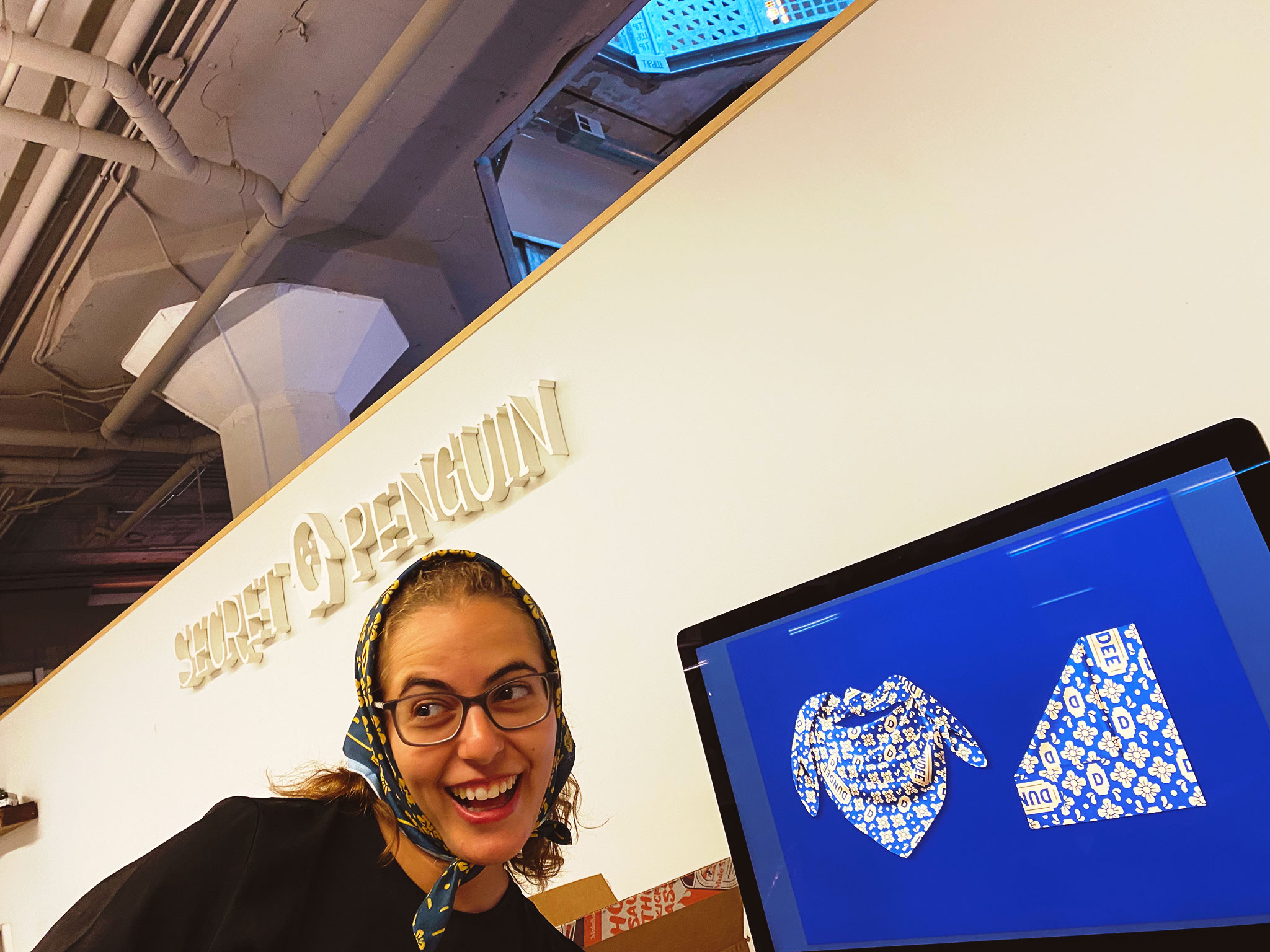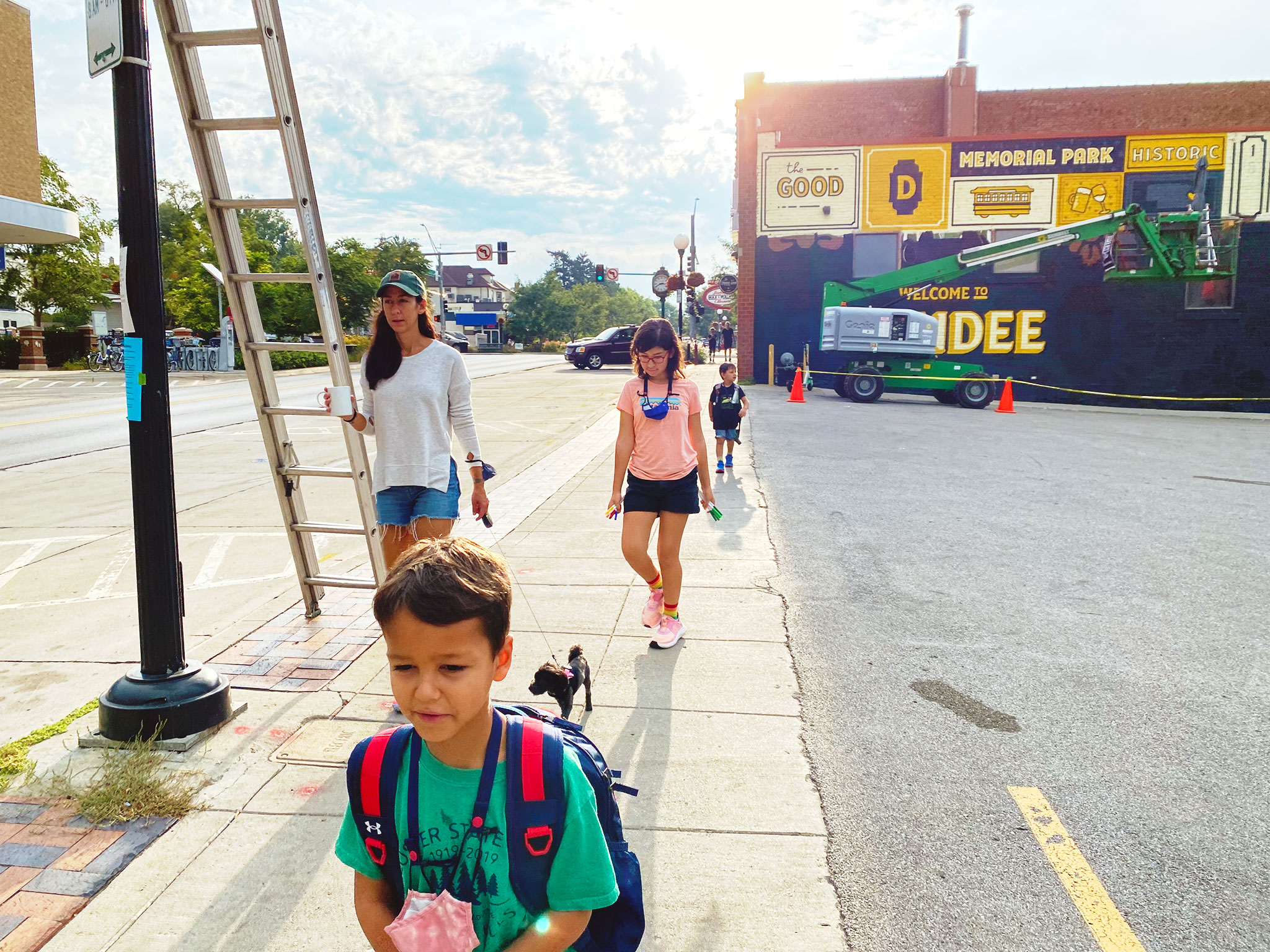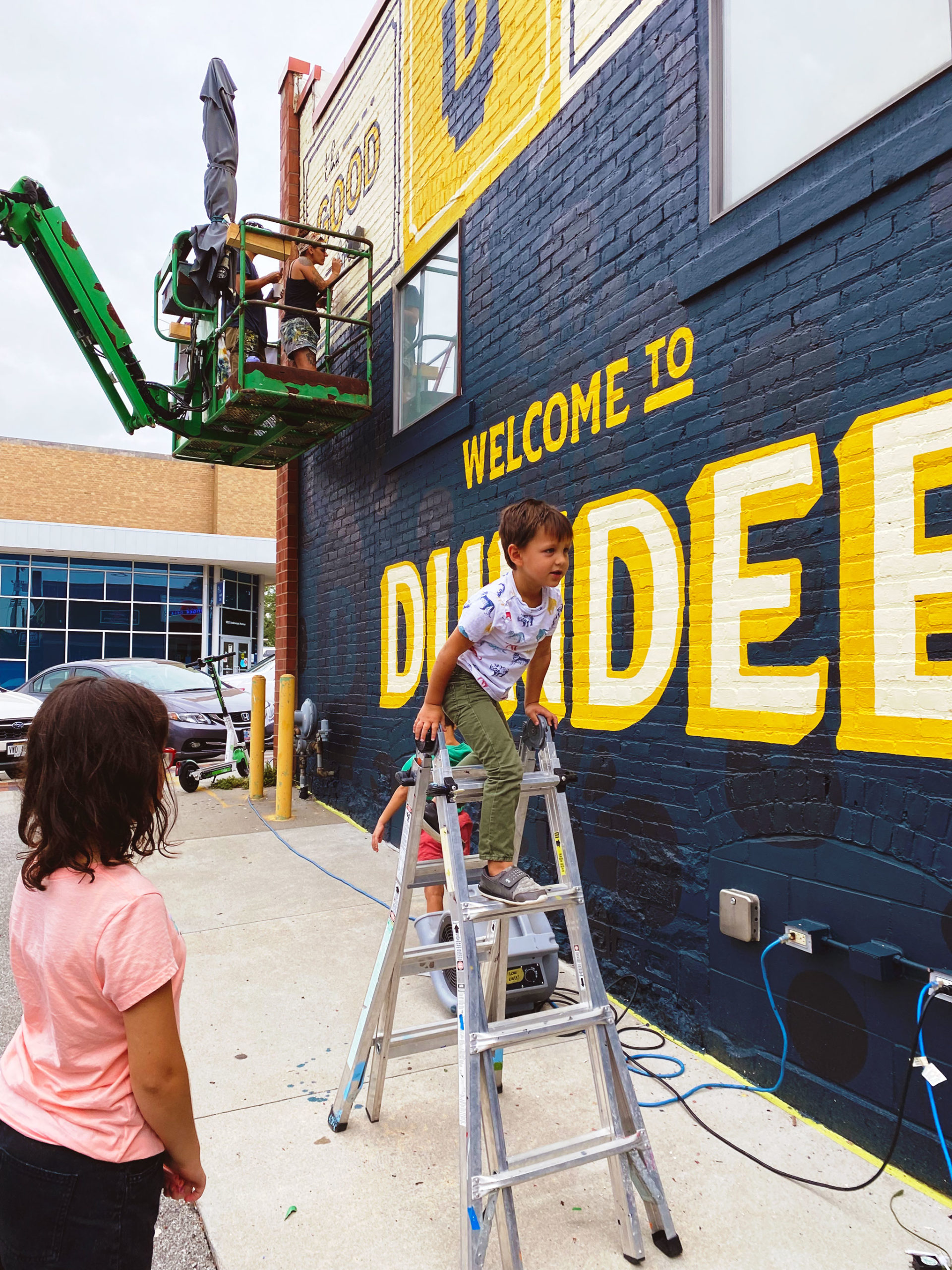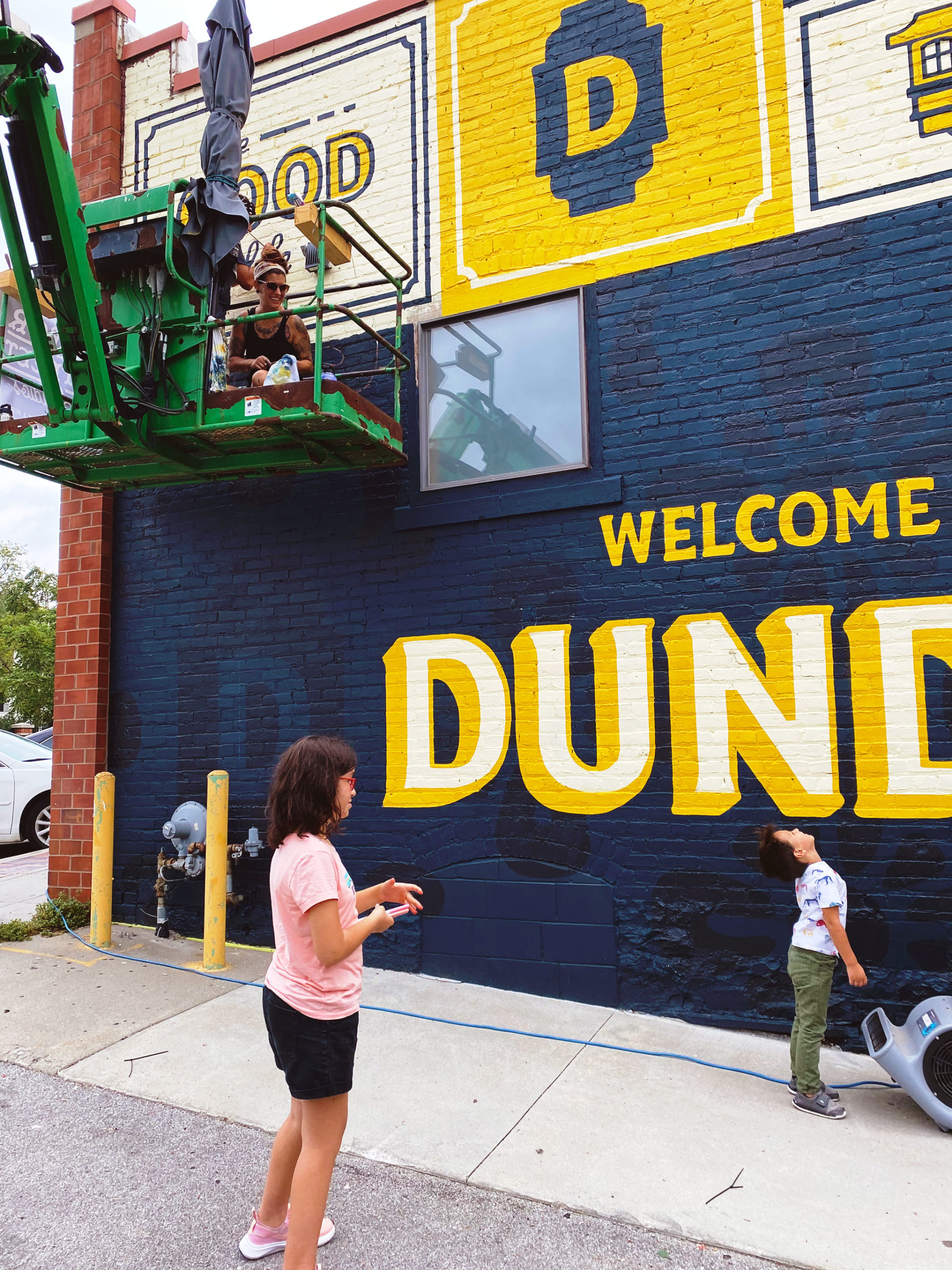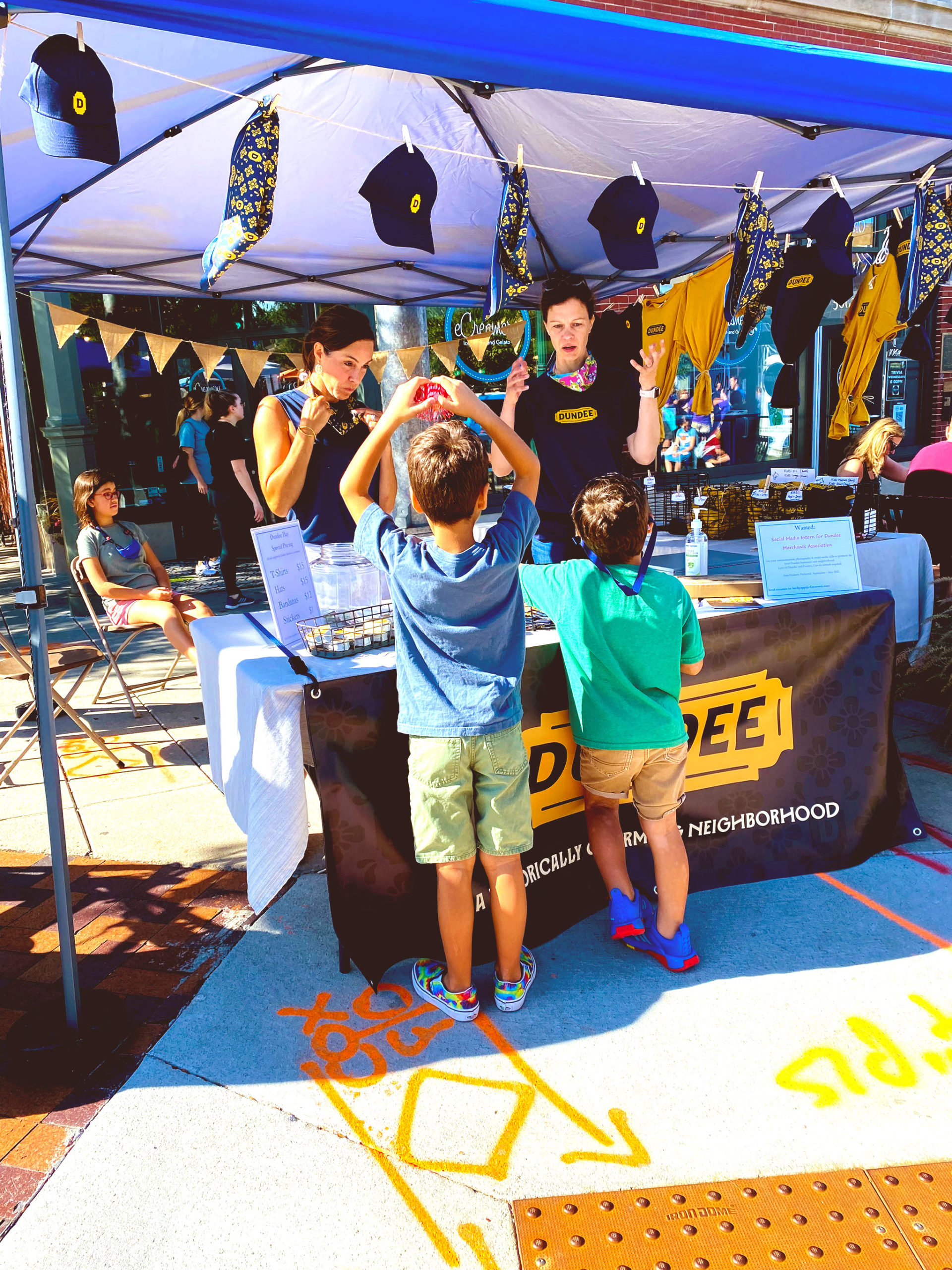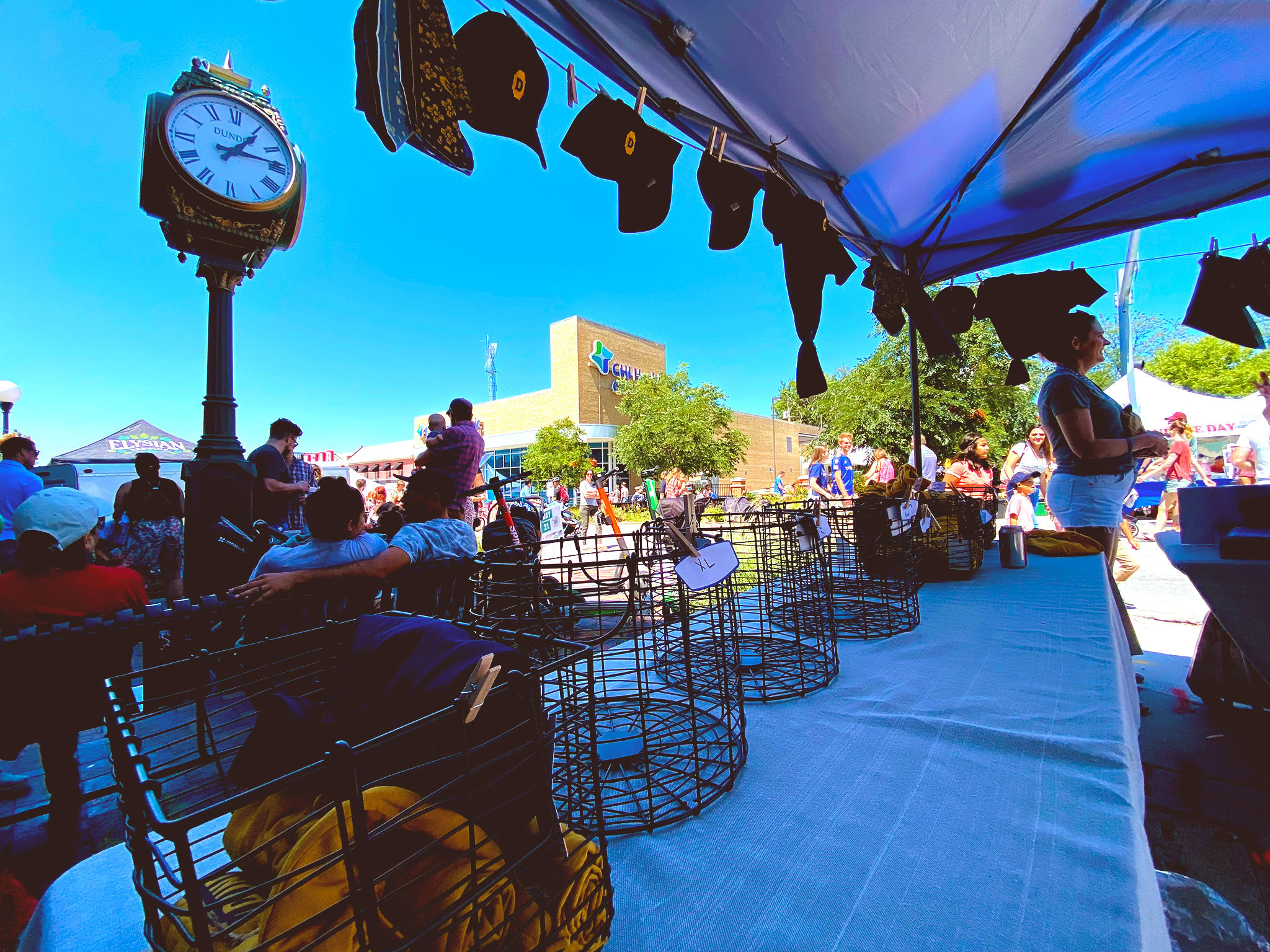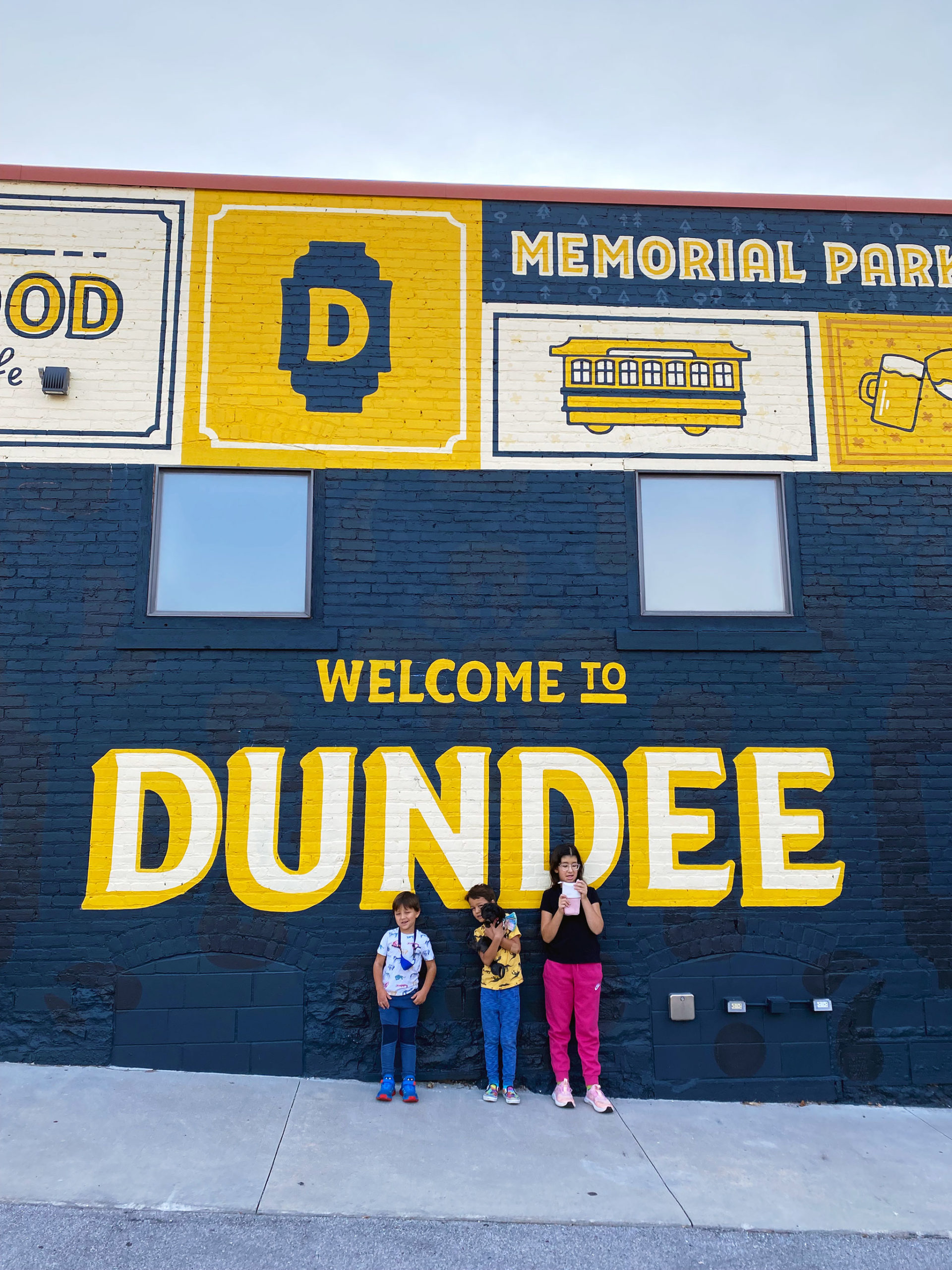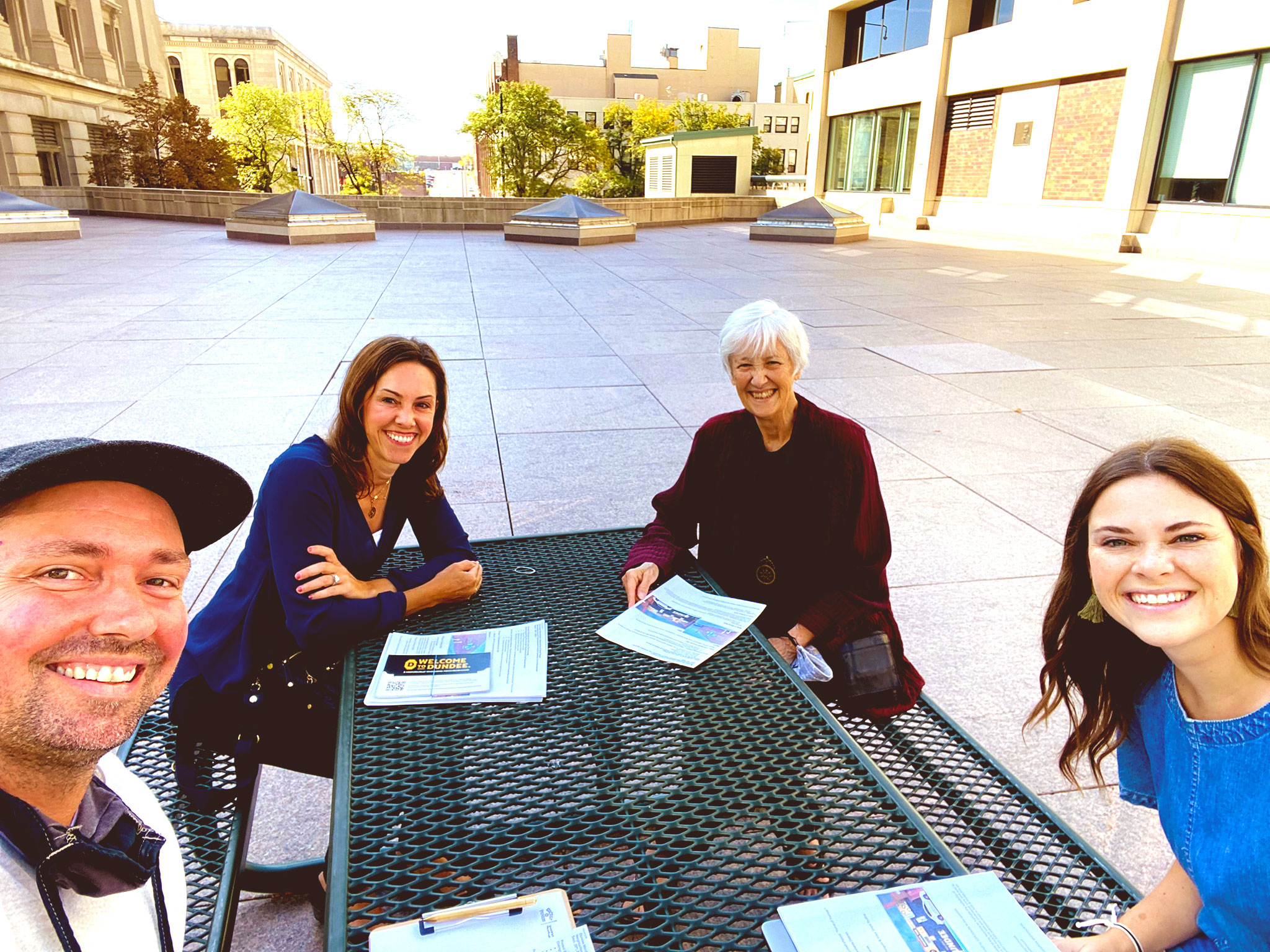 Prepping for our meeting with the City of Omaha Planning Dept.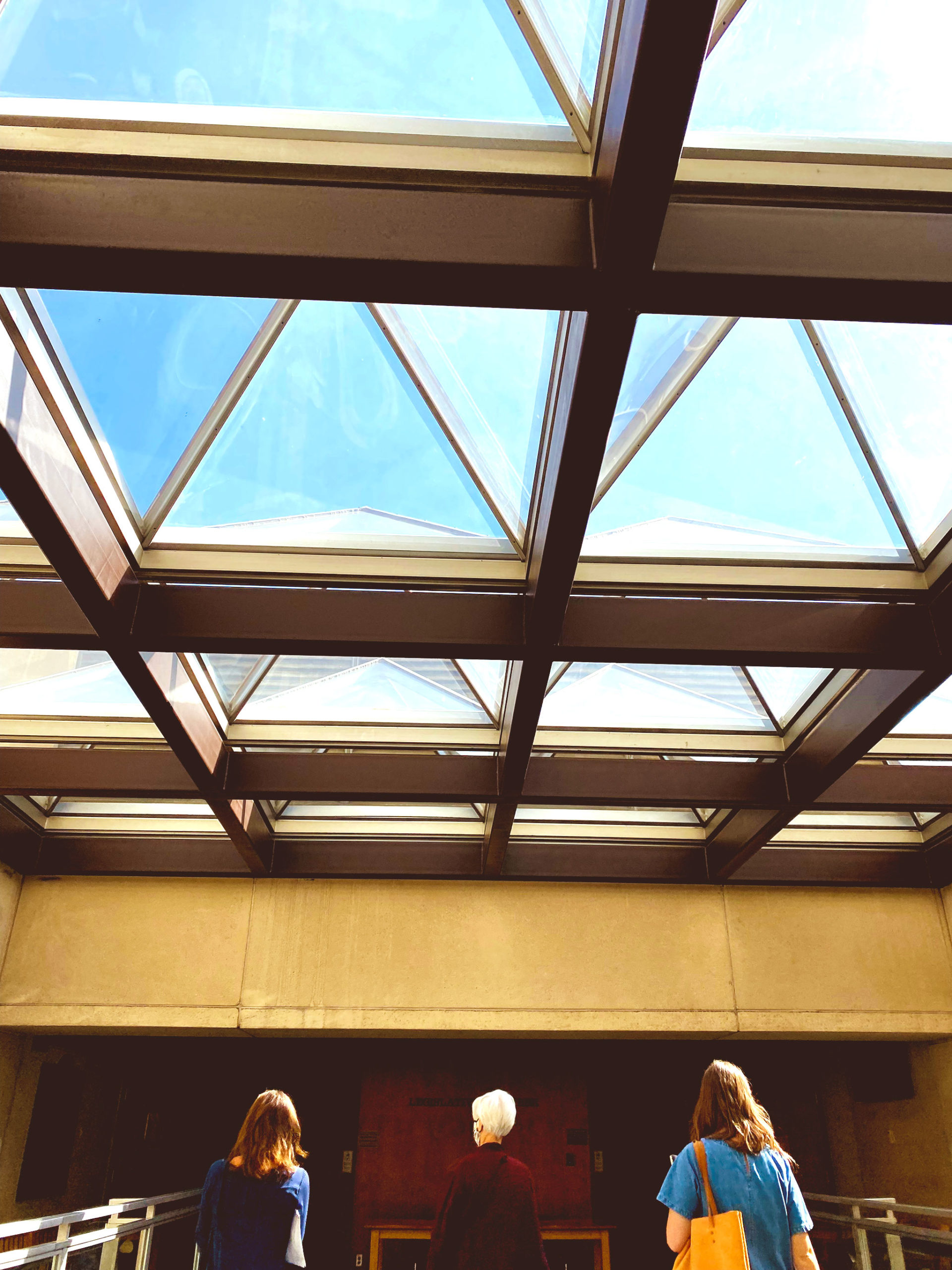 Walking out of our meeting with the City of Omaha Planning Department. They were lovely! So much fun talking about what could be as they helped us understand the boundaries of what was possible. It was really fun!