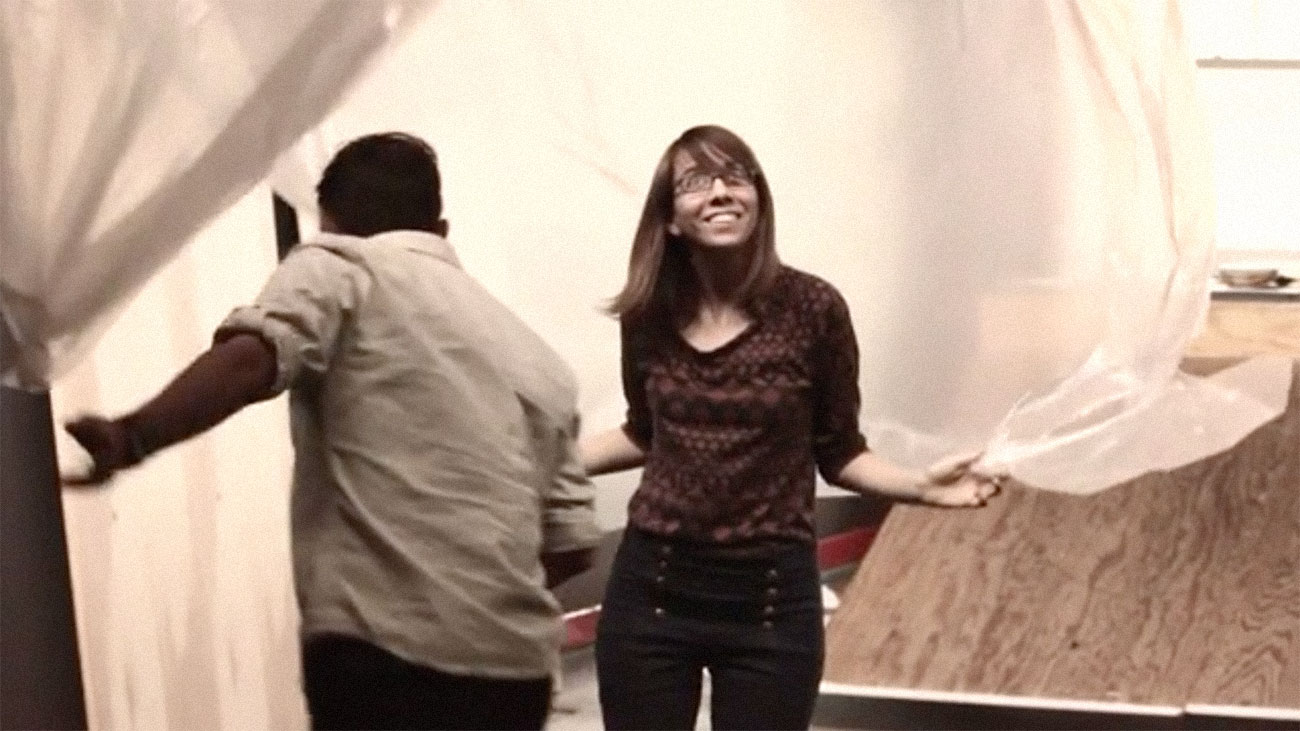 Ellen Wilde and Dave Nelson running under the drop cloth while setting up to create handmade artwork for Blatt Beer & Table. Watch video »
I knew it was only a matter of time before businesses and agencies in Portland would take note of our beloved friend and Art Director, Ellen Wilde, and it would be inevitable that great opportunities worth exploring would pop up.
Ellen is not only a great designer, she's a great human. With everything she approaches in life, Ellen does them very thoughtfully with an attention to detail, focused on the goal but always with room to explore, and done at a high quality.
And today, everything that makes Ellen awesome has led her to pursue full-time freelancing.
After 3 years of working full-time with Ellen, we will now be working with her on a contract basis for a few ongoing projects.
Ellen, thank you for being a part of SecretPenguin. I'm very excited to see all that you do.
-Dave Nelson
From Ellen:
"I never would have had this opportunity without SecretPenguin. Dave took me in as a naïve college student and helped me become the designer I am today. I've learned so much from him and SecretPenguin. I wouldn't be able to do this without Dave's trust in me over the years, and I am incredibly grateful."
Side Note: Our current job posting is not related to Ellen's departure. We are looking for a designer, not an Art Director.